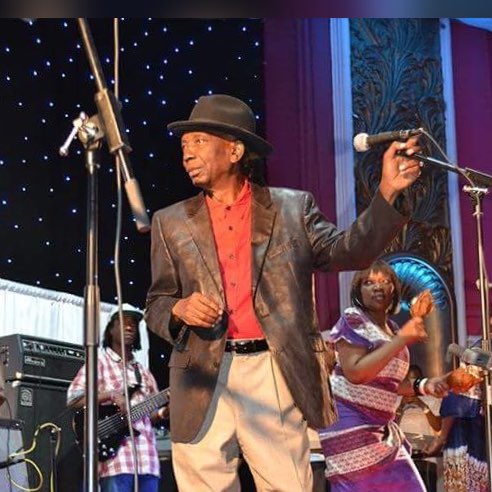 UNITED States-based Chimurenga music legend Thomas "Mukanya" Mapfumo, who was in South Africa last September, heads back to that country for a series of shows in Limpopo, Johannesburg and Cape Town this December, NewsDay has established.
BY TAPIWA ZIVIRA
Mukanya's publicist, Blessing Vava, has confirmed the shows, where the Corruption hitmaker will share the stage with master of song, Oliver "Tuku" Mtukudzi, and South African stars like Hugh Masekela, Yvonne Chaka Chaka and Ringo at the annual Mapungubwe Festival in Limpopo on December 12.
A week later, on December 18, Mukanya will head back to Johannesburg's famous Bassline Club for another show before travelling to Cape Town for his last performance.
Mukanya, who has confirmed he misses Zimbabwe in earlier interview gets closer to home in South Africa, where over a million Zimbabweans have taken refuge from President Robert Mugabe's ruinous rule.
A musician whose songs centre on the daily struggles of the ordinary man, Mukanya will reconnect with Zimbabweans living in South Africa, who, like him, also long to return to a better home.
Although his stance has put him out of favour with government and forced him to seek refuge in the US, Mukanya believes he will return to Zimbabwe soon to quench his fans' thirst for his shows on home soil.
As he continues to travel to Zimbabwe's neighbours with Mozambique being the last, this might be Mukanya's path back home.