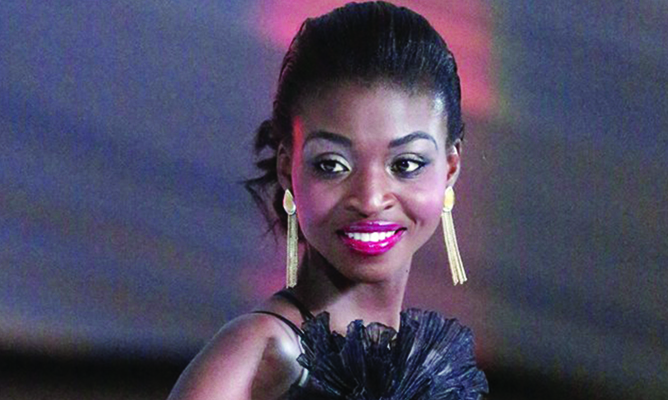 FORMER Miss Zimbabwe – Emily Tatanga Kachote – who was stripped of her crown as Miss World Zimbabwe 2015, after nude pictures believed to be hers were leaked into the public, yesterday called on government to enact laws that criminalise what she called "revenge pornography".
BY PHILLIP CHIDAVAENZI
Speaking in Harare during the handover of a petition to legislators, Priscilla Misihairabwi-Mushonga and Tabitha Khumalo, for onward transmission to Parliament to craft the porn law, Kachote said women's privacy should be protected by the law.
The petition was drafted by Katswe Sistahood, a movement of dynamic young women fighting for the full attainment of women's sexual and reproductive health rights.
"This is not just my issue. I'm fighting because I want this thing to end," she said. "Just like every other woman, I want to treasure the special, intimate moments that I have with my boyfriend. As women, we just want to make sure there are laws to protect us."
She said as women, they did not want to live with fear lurking over their lives, that pictures or videos taken in their private moments would be leaked into the public domain.
Kachote said the leakage of one's pictures captured during their private moments had far-reaching repercussions and affected more people than just the one in the pictures.
"This is not only about me as Emily. It's also about the Kachote brand. Everyone with the surname Kachote will be defined by that, so it destroys careers and lives," she said.
She said against that backdrop, she wanted Parliament to enact laws to protect women.
"Globally, as women, we are the ones who are seen as loose (morally) and we are defined by our breasts yet society is very forgiving of men (caught up in scandals)," she said.
Revenge pornography is a phenomenon involving non-consensual publication of privately captured sexually explicit material, particularly by bitter former lovers out to distress, harm and ruin their former lovers.