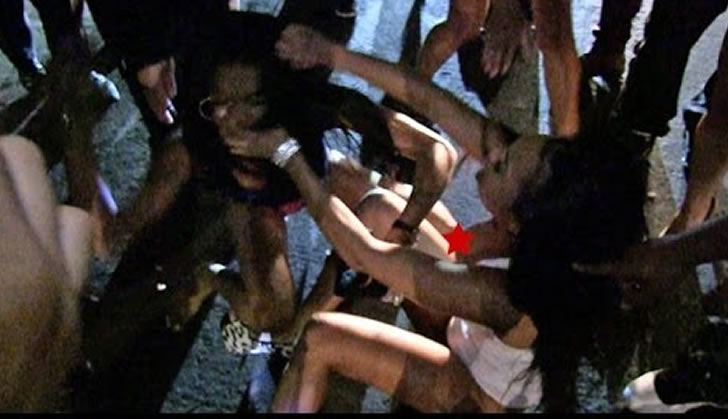 I am really concerned about the rate at which nude parties are being held by secondary school students. Suffice to say that it has reached alarming levels?
By Vimbai Malinganiza,Our Reader
The first nude party to make headlines was that which was held at a private house in Westgate by 28 students from different colleges in Harare.
What is more shocking is when the police arrested them, they discovered condoms in the teenagers' bags, which is evident enough that the students had intentions of engaging in sexual activities at the party.
Recently, a group of 30 students from Zengeza 4 High School comprising 22 girls and seven boys allegedly engaged in sexual activities and drug abuse at a private house in Zengeza. The matter only came to light after one of the participants shared it with her friends who then took it to the school authorities.
Now my greatest fear is that had the students not spilled the beans, it would have remained a secret and no one would have been aware of what transpired at the party since it was held at a private house.
This raises eyebrows as to whether there are other nude parties being held in secrecy and the answer might be an emphatic "yes". It, therefore, becomes everyone's responsibility to prevent the indecent acts from happening.
First and foremost, parents and guardians should play a major role by monitoring their children's daily activities.
It might be difficult for parents to prevent their children from being invited to these kind of parties since invitation is being said to be done through social networks and most students have access to communication devices, thus controlling where children spend their days can be the way out for parents.
Secondly, the community should also play a pivotal role by reporting any suspicious party involving students at private houses. The students who held their nude party in Westgate had hired a private house which is mostly used for pool parties and is owned by a man who could only be identified as Simba.
This translates that Simba knew what would transpire at the party, but would not prevent it because all he was concerned about was money and not the children's future.
Lastly, the long arm of the law should stretch and execute its duties properly so as to send a clear message to other students about the consequences likely to be faced if they are to be caught on the wrong side of the law.
In the case of the party held in Westgate, students were lucky to escape a three-month jail term which they were initially slapped with by the magistrate. He suspended the jail term for five years on condition of good behaviour and ordered the 15 students to perform community service since they were first offenders who quickly pleaded guilty to the charges.