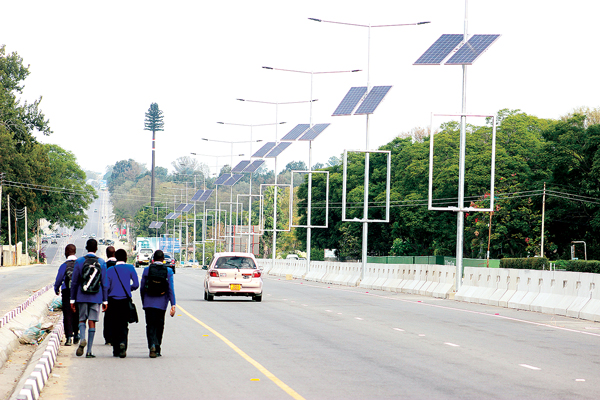 We should all applaud Zimbabwe National Road Authority (Zinara) for completing the Joshua Mqabuko Nkomo (formerly Airport Road) Road. This was brought to fruition because of the toll fees collected from the national highways. The state of the road is a cut above the rest.
BY STEWART MUREWA,OUR READER
The Airport Road project has proved that parastatals can deliver if they are properly managed and this has been proved by Zinara as opposed to other parastatals which are not performing. The parastatals in Zimbabwe used to contribute more than 35% of the gross domestic product (GDP). These days the parastatals are actually draining the fiscus and characterised by incompetence and mismanagement.
The Zimbabwe government formulated ZimAsset as a new trajectory for economic growth and wealth creation. The results-based agenda is built around strategic clusters that seeks to enable Zimbabwe to achieve economic growth and reposition the country as one of the strategic economies in the region.
The four strategic structures are food and nutrition, social services and poverty eradication, infrastructure and utilities; and value addition and beneficiation. We are the most literate nation in Africa. It is a fact, like it or hate it. It is time to revise what the government proposes for us and make informed contributions towards the rebuilding of our nation.
Zinara has tried by all means to achieve what is set in Zimbabwe's economic blueprint by utilising the funds collected from toll fees and other related charges. This has been achieved because of competent and professional leadership. The Airport Road has been given a primary status and that means it would be given a budget for its maintenance.
Zinara has also taken the social responsibility of donating school furniture to the nearby Hatfield Primary School.
At this point in time it sounds quite plausible and valid to say hats off to Zinara. Keep up the standards and continue on doing a good service to the nation.