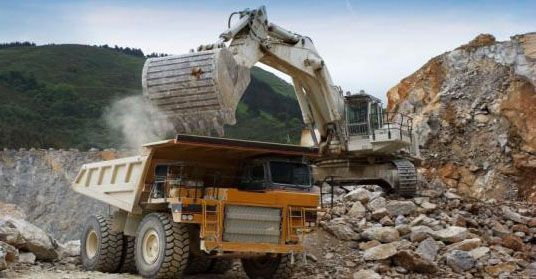 GOVERNMENT is working towards getting more output from the mining sector through beneficiation and value addition, Finance minister Patrick Chinamasa has said.
BY VICTORIA MTOMBA
Speaking at a breakfast meeting with captains of industry in Harare last Friday, Chinamasa said government was pushing hard to increase the output of diamonds next year.
He said the consolidation of the diamond sector was taking long due to some resistance.
"Meanwhile, we have agreed with the Minister of Mines and Mining Development [Walter Chidhakwa] that we must move on. We are consolidating three concessions, that is, Marange, Gye Nyame and Kusena. We have acquired the necessary equipment from Belarus," he said.
Chinamasa said the move would see output from the diamond sector doubling to six million carats next year from the current three million carats. He said chrome exports began three weeks ago and he expects the mineral to contribute to the fiscus and economy as well.
"The thing is, we have to expedite the process of beneficiation. We are going to put a lot of effort into that. Aurex is already polishing and cutting diamonds and it has acquired a state-of-the-art equipment for that," he said.
Chinamasa said he has agreed with platinum producers on a road map from concentration to refining of platinum.
"In the case of Zimplats, they are at 50%. I told them I am keen to get them to 75% on refining by end of year."
The mining sector is expected to grow by 2,4% this year on the back of planned investment largely driven by strong performance of gold, chrome, coal, nickel, platinum and diamonds. Since 2009 the mining sector's contribution to the economy has been declining due to falling commodity prices and other challenges in the sector.