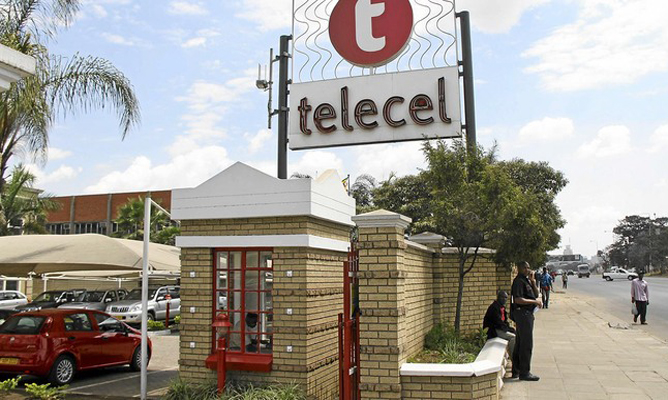 The government has once again displayed a disturbing penchant to dip its fingers in the private sector pie by buying a 60% stake in Telecel Zimbabwe.
What is worrying is not that the government bought the stake, but the manner they did; it had all the characteristics of a hostile shakedown.
With the benefit of hindsight, it now seems as if government threats to shut down Telecel were insincere and only meant to reduce its value so they could buy it for a song.
If Telecel was in breach of regulations, then the government should have penalised the company in other ways rather than threaten to close it.
This episode leaves a sour taste in the mouth and investors are likely to use it as an excuse not to invest in Zimbabwe at a time the country is more desperate than ever for foreign direct investment.
On a similar note, we are worried that the government directive that mobile network operators share infrastructure was not driven by economic fundamentals, but rather, the government had set its sights on Telecel and is hoping for a free ride on Econet infrastructure.
What boggles the mind further is that the government already owns NetOne and you wonder why they would want a second mobile phone company.
Government intentions with Telecel are as scary as they are murky and if authorities could muscle into that company in the manner they did, one wonders what is next.
What should worry Zimbabweans even more is that the government, with an insatiable appetite for public funds, ordered the National Social Security Authority (NSSA) to fund the deal and in a nutshell it means our pensions are at risk.
It seems authorities never tire from using bodies like NSSA, which is not known as a bastion for good investments, as their personal piggybank, without a care in the world for pensioners or taxpayers in the manner they spend public money.
The Information and Communication Technology ministry reportedly forced NSSA to fund the deal with an unsecured loan and the body advised against it on the grounds the investment was too risky.
If you hear NSSA, which invested in collapsed banks such as Genesis, Interfin and ReNaissance, saying a deal is risky, then surely you must stay away, but the government insisted on it.
Then there is the matter of Zarnet, often described as a shadowy government company, but that does not even begin to describe it.
Zarnet is said to be literally broke and was teetering on the brink and has been running without a board of directors, not exactly a body you would trust with public money.
A report by the Auditor-General says the company has been loss-making since 2011 and that it could fail to fulfil its mandate in the near future.
Thus, questions have to be asked why government was so desperate to lay its hands on Telecel and what role Zarnet will play.
We know the mobile sector is cash rich and the government is desperate for money, but it also requires good governance and major investments and these are not things we have come to associate our government with.
From where we stand, the Telecel deal stinks to high heaven and the government must explain itself, as they used the pensions of ordinary Zimbabweans.
In the name of accountability, we deserve answers.