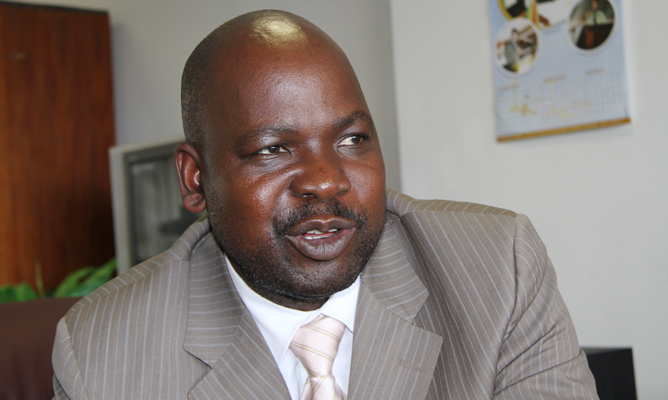 The Zimbabwe Lawyers for Human Rights (ZLHR) have filed opposing papers at the Constitutional Court, as a friend of the court, against Prosecutor-General (PG) Johannes Tomana's application seeking to have unfettered powers in terms of deciding on whom to provide with a certificate to privately prosecute an individual.
BY CHARLES LAITON
The PG made the constitutional application following the ruling by the Supreme Court ordering him to provide a Harare man, Francis Maramwidze, a certificate to privately prosecute Bikita West MP Munyaradzi Kereke over rape charges.
Since the ruling by the Supreme Court, Tomana has remained adamant, and declined to issue the said certificate arguing he has unfettered discretion, in terms of the Constitution and that he has the powers to decide on whether or not to issue anyone "a private prosecuting certificate".
In his application, in terms of Section 167(5) (a) of the Constitution, Tomana said he wanted the court to decide on "the question of his constitutional independence and protection from the direction and control of anyone".
But, the ZLHR has urged the court to dismiss Tomana's application arguing it was an abuse of the court's process.
"The friend of the court ('amicus curiae'), Zimbabwe Lawyers for Human Rights, submits that this Honourable Court must decline to answer the question and dismiss the application. The application is frivolous and vexatious and constitutes an abuse of the process of court. It is so lacking in merit that it is deserving of the most serious censure," the lawyers said.
"The Prosecutor-General is the most eminent officer in the criminal justice system. The Prosecutor-General occupies a very important constitutional position. This position demands the highest standards of conduct in the performance of his duties. He is not acting in the public interest in this matter. The necessary independence that he should bring to bear on his decisions is lacking."
The lawyers said without Tomana mounting a direct challenge, the Constitutional Court would be unable to determine his application on the merits.
"It is salutary that when the constitutionality of a statutory provision(s) is challenged, the litigant must accurately identify the provision(s) and plead its case in sufficient detail and with sufficient particularity to enable the court and other parties who may have an interest in the matter to identify the particulars of the constitutional challenge," ZLHR said.
"Should the court, notwithstanding the absence of a direct challenge, decide to hear the application on the merits, it should decline the relief sought and declare that the Prosecutor-General's prosecutorial independence is subject to the Constitution and the law."