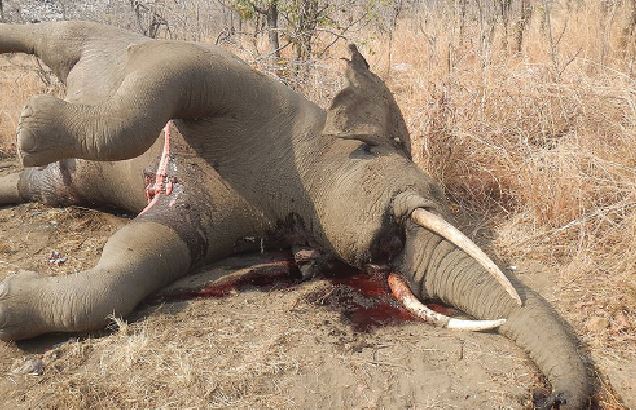 THE Matusadona Anti-Poaching Project (MAPP) has announced that three elephants died of cyanide poisoning in Kariba over the past three weeks after being fed on oranges laced with the toxic chemical.
BY STAFF REPORTER
In a statement yesterday, the private anti-poaching unit said: "This has been a horrific and very sad time for the community who have had to say goodbye to three of our resident elephants, who we use to see on a daily basis. These elephants were killed by oranges which were laced with small amounts of cyanide.
"The tests which were carried out by the University of Zimbabwe confirmed that the first two elephants died from cyanide poisoning, the third was killed a week later by the same means. We are appealing to the public for any information. A package of cyanide was recovered from a resident in Nyamunga, Kariba, yesterday morning (Wednesday)," MAPP said, adding a reward of $400 was being offered for information leading to the arrest and prosecution of the culprits.
Zimbabwe Parks and Wildlife Management Authority (ZimParks) spokesperson Caroline Washaya-Moyo yesterday told NewsDay the issue was still being investigated.
"That there was a packet of cyanide found in Nyamhunga is an issue that is still being investigated. ZimParks wants to strongly appeal to the public to desist from keeping or handling hazardous substances as they not only risk killing wildlife, but human life. It is an offence to handle hazardous substances without proper documents," she said.
Early this year, over 100 elephants were reportedly killed by cyanide poisoning in Hwange National Park, leading to the arrest of scores of Tsholotsho residents.