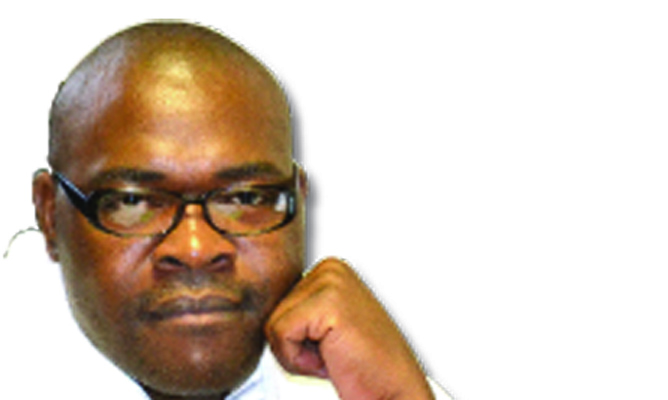 Every time I meet people who follow developments in Zimbabwe, they ask where the country is headed given its problems have been protracted and showing no signs of abating. We are an example of a country that inherited a good economy, infrastructure and blessed with potential and yet our people are living hungry.
Tapiwa Gomo
My grandfather used to say life was better before independence compared to what it is now. He was right. Problems such as electricity and water supply were non-existent then.
We were worried about other things not hunger and other bread and butter issues. We didn't have rights, but we had food and other basics. Today we don't have rights, neither do we food. We are poorer than the pre-independence period.
We have risked our own image simply because we wanted to be seen to be raising the best pan-African ideology on the continent. We have traded development for an arid and old fashioned ideology. We are yet to accept that we are responsible for what we have become and we continue to blame others. The country is aging and the people are getting poorer, desperate and weaker.
It is true that our problems are far from over, largely because ours is a political problem, one that arises from human behaviour and arrogance that refuses to see logic. I underline arrogance here as a major problem. Our ministers are too political when we need people who can do the job. Their mandates have shifted from implementing government policies, if any, to playing behind the scene — politics of outclassing each other. We have become a hopeless nation because some people think they are in a war situation while other countries are progressing.
Malawi had its problems, but they dealt with them and the country is now on course. Zambia had similar challenges, but they have addressed them and the country is moving forward economically. My recent visit to Lusaka showed that their political differences are not just about power, but the desire to develop their country. Roads are repaired and constructed. They a have strong and ambitious middle class. Their politics has not been destructive like ours.
Mozambique too came and they have settled their problems. Lesotho came as well, but they have moved on. Angola is one of the fastest growing economies in Southern Africa, while Botswana and Namibia are among the most stable countries in our region. Some of our ministers have taken to social media to mock the South African economy, but the reality is that economy remains solid and is easy to repair. We do not have an economy to talk about.
The difference between these countries and Zimbabwe is simple. Zimbabwe is too politically-minded and has not come out of the liberation war mode. Everything they have done and every policy passed is either to spite an enemy or to assert victory. In the absence of an enemy, they have created them, completely from nowhere.
They have converted even their friends and relatives into enemies where none outside their ranks exists. For example Joram Gumbo is a friend and Rugare Gumbo is not.
The Dangote story fits within the same political narrative. It is nothing more than spiting other investors from those countries seen as enemies. The message here is that, "you think your investment is special, we have one of our own Dangote to invest in Zimbabwe". The entire media brouhaha is part of the usual propaganda and has lacked logical analysis of the broader economy. We have our own people who can do more investment in our country than Dangote, but capital is scared of politics and the country has treated its own successful people as enemies.
In a situation where the war mentality presides over logic, the economy suffers. And investing in Zimbabwe has become unpredictable given the capricious tendencies of those who lead the country. To invest in Zimbabwe ones need guts and be prepared to lose everything should policies change.
And sadly there are few investors who can risk their money near vultures when there are other countries that offer a better economic environment for investment.
Money breeds money and politics breeds nothing, but politics. Because our system has been more political than anything, the only thriving industry is politics. The past week has demonstrated this point. It started with the launch of a blueprint by Joice Mujuru's party.
Apart from some lines on the economy, the nuanced agenda was to dislodge the current system. It was followed by Tendai Biti launching his party challenging the MDC-T and Zanu PF and with very little flavour on the economy.
To cap the week, was the appointment of ministers, 14 of them. The political industry is thriving at the expense of other things. That tens of thousands of people have lost their jobs is insignificant and no politician in power today cares about them. The opposition remains aloof as they are busy reproducing and multiplying into several splinter groups, waiting to hint coalitions once the next election dates are announced.
Tapiwa Gomo is a development consultant based in Pretoria, South Africa