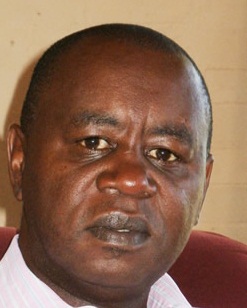 THE wretched development in our country is that our leaders actually believe that the dead can change our economic circumstances.
Vince Musewe
I read with horror the recent public statements by President Robert Mugabe supported by Twitter comments by Education minister Jonanath Moyo on their naive belief that this economy can indeed be turned around and revived by miracles of skulls of the dead.
That is the most ridiculous proposition I have ever heard. I hope it's a joke gone bad.
The belief by black Africa that somehow the dead can change their social and economic circumstances and the fate of their countries is the most disempowering assertion indeed. In fact, it reveals our weakness as a continent to take decisive actions and get things done.
The fundamentals of economic development are based on principles that we as a country have chosen to ignore and we now have leaders who expect results without taking the necessary pain to create those results we desire.
A country that does not respect private property ownership rights as sacrosanct to economic development is not only naïve, but stupid. Any country that does not create inclusive political and economic institutions can never expect to live up to its full potential. The evidence is there for us all to see.
In my opinion, Zanu PF is overrated. The State media has done a pretty good job in creating myths since time immemorial. Remember the myth that former Reserve Bank governor Gideon Gono actually saved Zimbabwe from the brink and today we sit with a bill of $1,3 billion without any evidence of where that money went and what it was used for.
Remember how we have blamed sanctions for our problems. We even blame the colonialists for the population explosion in Zimbabwe and all our ills despite the fact that we have had done very little to develop our infrastructure for a whole 35 years.
Remember how we blamed the red carpet when the President clearly mis-stepped and fell in clear view for all to see. We now even believe that heroes can only be recognised when they are dead and that only the liberation struggle can be our criteria for heroism.
In fact, at this rate, we can believe anything as long as it hits our headlines. We are really only limited by the creative imagination of editors of State media.
The fundamentals of good and visionary leadership are nowhere to be found and yet the myth has been created that we have excellent leaders who are being sabotaged by the West and only Mugabe can lead Zimbabwe till kingdom come despite the fact that the results he has created speak for themselves.
Personally I have had it with Zanu PF myths and propaganda, but I think our problem is that we give it the attention is does not deserve.
We can create the Zimbabwe we want and that is what we must believe now. The Zimbabwe we want is a country that takes responsibility for its fate and accepts its mistakes.
I was speaking to colleagues the other day and we noted how much time we have lost to build and develop our country. The armed struggle lasted from 1963 to 1979, that's 16 years.
Our economic meltdown and the hardships created by Zanu PF incompetence has lasted another 16 years if not more. So 32 years of my generation's life on earth has been wiped away and we are now one of the poorest generations in Africa despite us having the skills, knowledge and national resources to create a better and well-developed society.
That is the saddest reality that we must face and then someone has the audacity to suggest all this has been a result of some dead souls. It's shocking.
I think the facts above really encourage me to be active in creating change.
It is irresponsible for us to accept this status quo and do nothing about it and yet millions of my generation have given up and accepted that this must be our fate. I reject that.
Zimbabwe needs a fresh start and we must do all we can to create it especially as 2018 approaches. I don't know how many times I must say this, but nobody is going to come from somewhere and create the circumstances we desire. It is only us Zimbabweans who can cause the change that we want to see.
I note with interest that the MDC Renewal Team convention is this week. From my conversations with Gorden Moyo, they are preparing for a good fight. I respect and encourage that and wish them well as they try to get organised for change.
In my opinion, there is absolutely nothing wrong with Zimbabweans making a choice of how they want to participate in this fight for change.
We have been conditioned to criticise, analyse and actually discourage each other for taking action and that has worked to entrench the Zanu PF dictatorship.
In my opinion, the future of politics must be about a multiplicity of political views, compromise and co-operation because we really all want the same things.
My prayer is that come 2018, we shall see a powerful coalition of democratic forces and free citizens coming together to chart a new future for Zimbabwe.
This includes the Mujurus, the Tsvangirais, and the Dabengwas et al. It is time to realise that our power to change and dismiss Zanu PF from government is positively correlated to our ability to unite and co-operate for the sake of the future of the country.
The terrible past of 16 years of war against white domination and more than 16 years of economic mismanagement by Zanu PF must never be allowed to shape our future.
Vince Musewe is an economist and author based in Harare. You may contact him on [email protected]