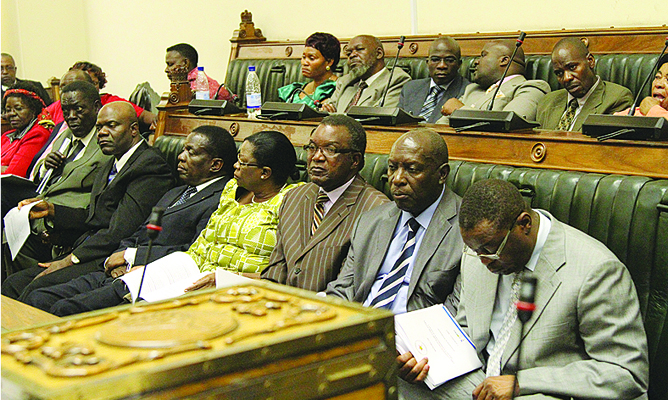 MINES deputy minister Freddy Moyo has disclosed that the Mines and Mineral Bill, which seeks to decriminalise artisanal mining, will be endorsed by Cabinet next week before it is referred to Parliament for scrutiny.
By Everson Mushava
The Bill will replace the Mines and Minerals Act enacted in 1963.
Addressing a ZimRights national people's dialogue on social-economic and cultural justice in Masvingo yesterday, Moyo said decriminalisation of artisanal mining would go a long way in increasing revenue from the minerals sector and rebuilding the economy.
"This week, the Mines and Mineral Bill goes for its final approval before Cabinet and will be before Parliament before the end of the year," Moyo said.
"The new Bill will replace the 1963 one that we are still sitting on. The new Bill will also address the contentious relationship between miners and farmers so that the two can work together for the good of the economy."
Moyo said President Robert Mugabe early this year ordered the decriminalisation of artisanal mining, which he said was a worldwide phenomenon, because it plays a big role in employment creation.
He said the Zimbabwe Chamber of Mines had already been tasked to embrace the Zimbabwe Miners' Federation, a grouping of artisanal miners so that it could work as a standard body.
He said the Mines ministry would have the task of establishing a register of the artisanal miners and ensure that they had titles to mineral deposits, papers giving them mining rights so that they would sell their produce legally.
However, Moyo said, the miners should respect statutory laws governing the mining industry and avoid using toxic chemicals such as mercury.
Speaking at the same function, some artisanal miners claimed that they were being robbed of their mining claims by politicians.
Moyo assured them that the ministry was working towards reducing bottlenecks involved in securing mining permits.