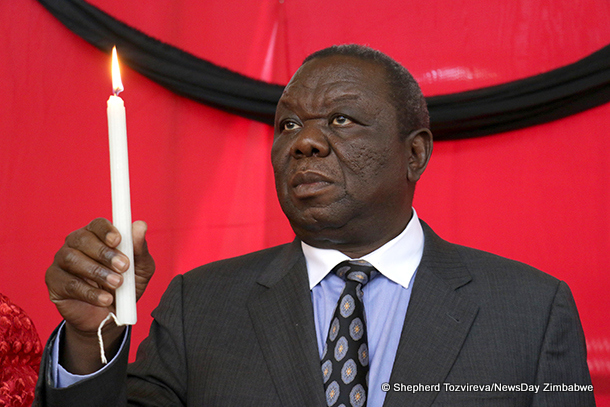 MDC-T Manicaland provincial spokesperson and Mutasa Central MP Trevor Saruwaka yesterday dressed down Zanu PF's Mutasa South MP Irene Zindi labelling her an opportunist who won the 2013 elections by capitalising on the confusion in the MDC-T camp.
BY KENNETH NYANGANI
Saruwaka made the remarks in Zindi's presence during the burial of former Mutare mayor Misheck Kagurabadza at Mundenda village in Manica Bridge near Mutare.
"Mr President Tsvangirai, the reason why Honourable Kagurabadza is not the sitting Member of Parliament for Mutasa South constituency is because of the divisions in the party,'' he said.
Kagurabadza contested the seat on an MDC-T ticket and lost to Zindi in 2013 after the opposition party's Regai Tsunga contested for the same seat as an independent candidate.
"It is one of the seats we defeated ourselves because if you add the total number of votes garnered by Tsunga and Kagurabadza, it's clear that Zindi would not have won the seat, so she is the beneficiary of divisions in our party," he said.
Tsvangirai also took a swipe at Zindi before praising her for setting aside political differences to attend the funeral.
"I was laughing at Zindi asking her whether she was a Gamatox or Weevil," he said. "Anyway, it is a good gesture because we should be united in mourning. We did not doubt Kagurabadza's capacity and past when we wanted him to be the mayor of Mutare and he brought various changes in the city."
Zindi later described Tsvangirai and Saruwaka's comments as uncalled for and in bad taste. "I think the jibe by Tsvangirai was uncalled for and mischievous and also to Saruwaka it was also a mischievous comment that I won the seat because of divisions," she said.