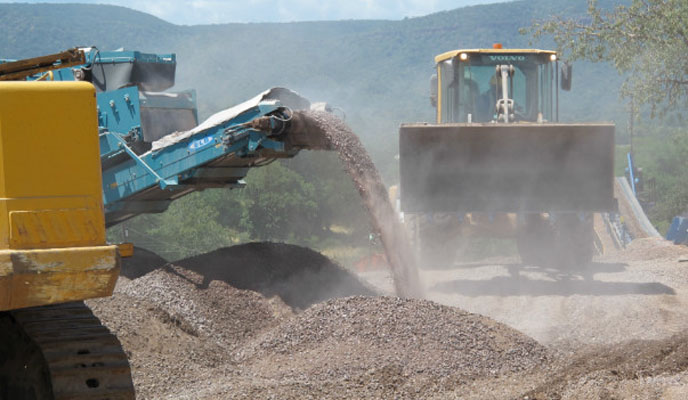 THE government has authorised Marange Resources to merge with other diamond producers in the country as it moves to form one miner for the precious mineral.
BY TARISAI MANDIZHA
There are plans to consolidate all the diamond producers to form the Zimbabwe Consolidation Diamond Corporation (ZCDC). The government, through its mining company the Zimbabwe Mining Development Corporation, (ZMDC), wholly owns Marange Resources Pvt Ltd.
Marange Resources chief executive officer Mark Mabhudhu yesterday told journalists that government had authorised Marange Resources to join the new consolidated entity.
"It is in line with this development that an extraordinary general meeting for Marange has been called today [yesterday] and the necessary approvals by the shareholders have been obtained to formalise and ratify the process of consolidating Marange Resources into ZCDC," Mabhudhu said.
"I am happy to announce that all our special resolutions that were tabled have all been passed."
He said the company had already submitted its financial statement, which was fully audited as part of government's request for the Zimbabwe Consolidation Policy.
He said Marange as a legal entity would cease to exist and that employees and the company will be consolidated into the new entity.
Marange was one of the companies granted licences to mine diamonds discovered in the Chiadzwa area of Manicaland. Others are Chinese-owned Anjin, Mbada Diamond Mining Company, Gye Nyame, Kusena, Jinan and Diamond Mining Company.
ZMDC has a stake in all the companies.
Early this year, Mines and Mining Development minister Walter Chidakwa said diamond producers should consolidate and form one entity as little was trickling into Treasury coffers.