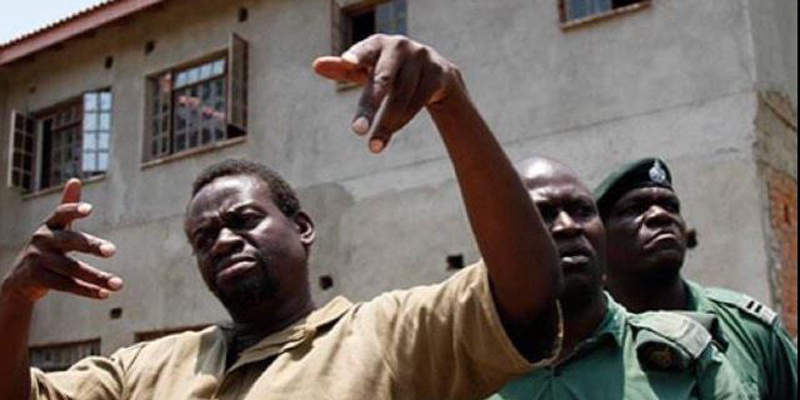 JAILED RMG End Time Message founder Robert Martin Gumbura yesterday made a constitutional application alleging regional magistrate Hosea Mujaya, who slapped him with a 40-year jail term last year, had interfered with his rape case by instructing the State on how to proceed with the fresh trial.
by PAIDAMOYO MUZULU
Gumbura's lawyer Tapson Dzvetero made the application before regional magistrate Fadzai Mtombeni arguing his client would not receive a fair trial since the State was allegedly determined to have him convicted.
"We are shocked that his worship Mujaya instructed the State counsel to prosecute this matter without copying us the correspondence sent to the State. His role in this case escapes us totally and it only points out that there has been discussions pertaining to this matter behind my client's back," Dzvetero said.
"This court had agreed to stay proceedings until the High Court had made a determination on my client's application for review of the dismissal of his application for discharge by this court, but now we are shocked that the same court now wants the matter to proceed without that determination."
Mujaya convicted Gumbura on five counts of rape and sentenced him to an effective 40 years in prison. Gumbura has since appealed the conviction at the High Court and the matter is set to be heard on August 5.
Dzvetero argued that if the court to entertained the matter in the absence of the High Court's determination on the application for review, it would be tantamount to usurping powers of the High Court.
Prosecutor Kudzai Chigwedere, however, did not respond to Dzvetero's application saying she wanted to take further instructions from her superiors and also read the cited case laws after which she would respond.