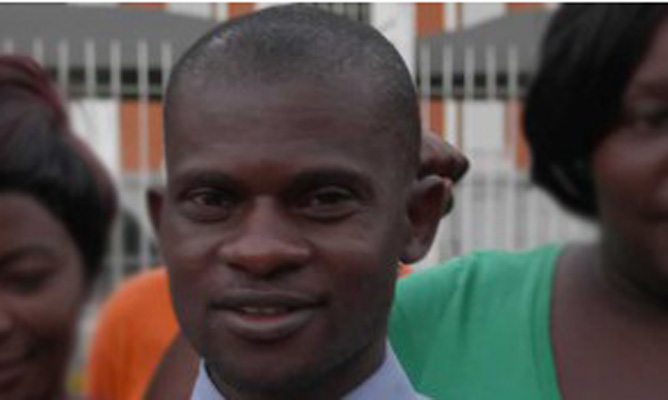 PETER Dzama, a witness in the $46 000 extortion case involving suspended Zanu PF Harare provincial youth chairperson Godwin Gomwe and seven other party youths yesterday revealed that the suspects used blackmail and deceit to extort cash from housing cooperative members in Glen Norah suburb. PAIDAMOYO MUZULU
Dzama, a Harare City Council employee and acting chairman of the Glen Norah Housing Cooperative Consortium, told the court that Gomwe claimed that the land occupied by the cooperatives belonged to First Lady Grace Mugabe.
"Gomwe came to our meeting and told us that we leave the space in Glen Norah because the land belonged to him. Gomwe further said the land initially belonged to the late Sally Mugabe and now it is under the control of Grace Mugabe."
Dzama further stated that they approached the High Court for redress and Justice Francis Bere granted them a provisional order that interdicted Gomwe and his associates from interfering with operations of their housing cooperative.
Gomwe, who is jointly charged with Muchineripi Mupindu, Fidelis Ndaradza, Haruwandi Munyawiri, Humphrey Madenyika, Josephine Hadziindi, Norah Toronga and Moses Handiseni, have however denied the charges.
Gomwe through his lawyer Advocate Thembinkosi Magwaliba said he never received any money from the cooperatives members nor did he demand protection fees from any of them.
His co-accused are being represented by Rungano Mahuni.
Dzama in his evidence-in-chief claimed that Mupindu and Madenyika approached them asking that the cooperative surrenders four housing stands to them or pay $20 000 as protection fees.
He further told the court that Mupindu, Ndaradza, Munyawiri and Handiseni came to a meeting which was facilitated by Godfrey Chivasa where the cooperative members were forced to pay $25 000.
"The accused refused to sign for the money when asked to saying the facilitator should sign and would bring proof after they handed it over to their superiors," Dzama said.
He also alleged that Gomwe summoned them to his offices at Dolphin House where he demanded an additional $10 000. Dzama alleged the money was handed over to one Kuda who was said to be a students' union leader.
"After further pressure for more money we were left with no option but report to police. By then we had paid a total of $46 200," he said.
The trial adjourned to July 30, 2015 when the defence will cross-examine Dzama. Venencia Mutake is prosecuting for the State.