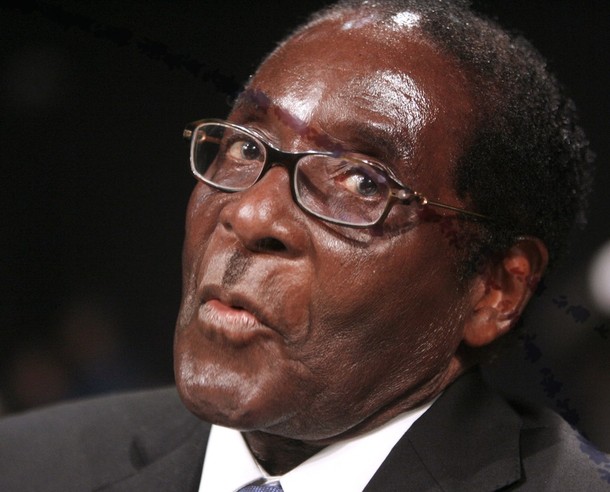 AFRICAN Union (AU) and Sadc chairman President Robert Mugabe will not be among several African leaders scheduled to meet visiting United States President Barack Obama at the AU headquarters in Addis Ababa, Ethiopia,on Tuesday, his spokesperson George Charamba has said.
BY MOSES MATENGA
Charamba said Mugabe was unmoved by Obama's visit to the AU headquarters, describing the event as just "a visit by any other visitor".
"The chairman does not run the AU centre. Obama has come to Ethiopia for an official visit and to address the staff there.
There are many dignitaries who come to the AU headquarters and you can imagine if all come wanting the President's input," Charamba said.
"It's the Head of State of another country. If you are afraid of him, we are not because he is just a Head of State who visits Africa and the AU headquarters by virtue of his ancestry. Madam (Nkosazana) Dhlamini-Zuma (AU Commission chairperson) is big enough to receive him."
Charamba said when it was said Obama would address the 54-member bloc, Zimbabwe did not represent his audience.
Obama will today address the AU bloc on several issues affecting Africa.
"AU is not an organ run by Zimbabwe. It does not belong to Zimbabwe. If you want to know who is attending, call the AU offices," he said.
He said Mugabe and other AU leaders would only receive the report of his visit in January at the AU summit.
"There will be a report on the summit in January where we will get a briefing on the visitor who is called Barack Obama 'who we received and went back home happy'. . . He did not come to visit Mugabe. He went to Ethiopia and asked to visit the HQ. I did not see you writing that Mugabe snubs Obama when he went for the Ebola summit (in New York)," Charamba said.
Political analyst Charles Mangongera said the strained relations between Harare and Washington could have influenced the absence of Mugabe as AU chairman to meet Obama in Ethiopia.
"Obviously the nature of the diplomatic relations between Harare and Washington is such that Obama has carefully avoided Mugabe. If relations between the two were cordial, he could have conferred with the AU chairman but remember, they have a position on Zimbabwe that could have influenced his behaviour," Mangongera said.