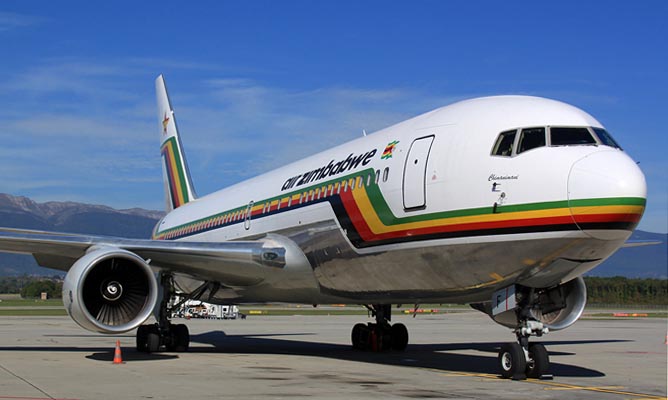 A new carrier, Rainbow Airlines, is set to make inaugural flights on the Harare-Johannesburg route next month amid indications that fares could drop due to competition.
BY TATIRA ZWINOIRA
The route is already being serviced by South African Airways, Air Zimbabwe, Flyafrica and British Airways Comair.
The new airline will be using the 128-seater Boeing 737-300 plane and will fly daily on the route. The plane is being leased from South Africa based company, Star Cargo.
Speaking at the demo flight yesterday, Rainbow Airlines chief executive officer Frank Humbe said the motivation behind the launch of the flight was to take advantage of the large volumes of passengers travelling between Harare and Joburg.
"We have chosen to start with the Harare-Johannesburg route because it is one of the busiest routes in the region," Humbe said. "We are set to begin flight operations on August 27, 2015 and we will be flying mornings and evenings to and from Johannesburg everyday of the week."
The company plans to lease more planes after six to 12 months.
"We are excited to be working with most of the registered travel agents in Zimbabwe who will be selling our tickets," Humbe said.
Humbe said he used his little knowledge gained as a trainee pilot and together with the rest of his board sacrificed financial savings to invest in the airline.