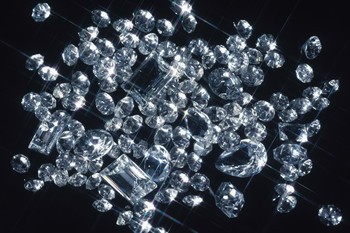 A GOVERNMENT audit report has revealed that most diamond mining companies in the Marange area started operating in the red as early as 2013 with their current liabilities exceeding current assets by a wide margin.
by VENERANDA LANGA
Auditor-General Mildred Chiri in her 2014 audit report tabled in Parliament two weeks said their findings were shocking. Government is currently pushing for the amalgamation of the mining companies into one to promote viability and accountability following reports of massive diamond leakages at some of the mines.
On Marange Resources, auditors discovered that the company incurred a net loss of $1 492 755 in 2014, while in 2013 it was $30 464 985.
"As at that date, the company's current liabilities exceeded its current assets by $74 749 172 and in 2013 it exceeded by $73 920 980,"she said.
"The total assets exclude the value of the mineral reserves, and these conditions along with other matters indicate the existence of a material uncertainty that may cast doubt about the company's ability to continue as a going concern," the report read.
Chiri said the Minister of Mines and Mining Development subsequently appointed a team to carry out investigations into the affairs of the company where the senior management were sent on leave to pave way for the investigation to be conducted.
She said during the time of the audit, it was found the company was operating without a substantive board as the previous board was dismissed in 2013.
"The risk was ineffective oversight over the entity's operations, financial reporting and internal control over financial reporting. The shareholders of the company should consider appointing a substantive board."
The Auditor-General disclosed that Mbada Diamonds posted a loss of $49 651 489 in 2013, whereas in 2012 the company had recorded a profit of $56 015 647, while its current liabilities exceeded its current assets by $89 916 504 in 2013.
"Management did not present a clear turnaround plan on how the company would be able to raise funding to pay its liabilities as they fall due and bring the joint venture to profitability. These events indicate a material uncertainty that may cast significant doubt on the joint venture's ability to continue as a going concern and therefore the joint venture may be unable to realise its assets and discharge its liabilities in the normal course of business," Chiri said.
In March 2014, Mbada Diamonds chairperson Robert Mhlanga, however, told the Parliamentary Portfolio Committee on Youth, Indigenisation and Economic Empowerment that they had surpassed the $1 billion turnover mark with the bulk of the money going into the fiscus, and about $20 million of revenue collected from them channelled towards civil servants' salaries.