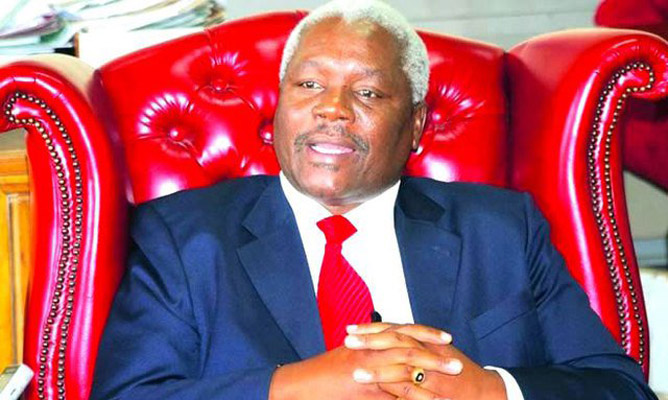 THE Zimbabwe Human Rights Commission (ZHRC) has warned government against not only the use of the military, but also arbitrary force in the relocation of informal traders swarming the country's urban settlements.
BY RICHARD CHIDZA
ZHRC chairperson Elasto Mugwadi told NewsDay in an interview on Wednesday that the commission had warned government "against another Murambatsvina".
"The removal of vendors should not be on the same basis as Murambatsvina. We are talking about people's socio-economic rights and the disruption to their livelihoods should be as minimal as possible in this operation," he said.
"We will continue to monitor the situation on the ground and advise government accordingly."
Operation Murambatsvina/Drive Out Filth was a government clampdown on urban slums in 2005 that United Nations agencies claimed left a million people homeless at the height of winter.
Government last month announced it would embark on an operation to relocate informal traders forced into vending as the economic meltdown continues unabated.
Representatives of the traders claim up to 250 000 people would be affected. The announcement at the time seemed to intimate that the military would be called in to force the vendors to move before a chorus of disapproval and court actions from human rights groups forced a climbdown.
Mugwadi said he had written to Local Government minister Ignatius Chombo who had responded by indicating that the State was putting up structures at approved sites.
The ZHRC boss said he had impressed upon Chombo to not only respect the rights of vendors, but to consult them.
"We wrote to the Minister of Local Government (Chombo) advising against the use of the military because our view is that using the army to remove the vendors would insinuate that we are in a state of emergency," he said.
"We were also pointing out that ordinary people deserve to enjoy their right to a clean environment, hence the vendors needed to be moved to create that kind of space in the cities."
Mugwadi added: "We also noted in the correspondence that government had allowed these people to operate in these undesignated areas for a long time, so there was need for the two parties to engage and consult as well and agree on the location of the designated sites."
Chombo, according to Mugwadi, responded by indicating that authorities had begun to put up structures in the designated sites albeit with little consultation.
But Mugwadi said he had not received any complaints or communication from vendor unions, hence the presumption was that all was well.
"We have, however, noted that there are divisions among the unions and our advice is that they should bury their differences and work together for their common good. There is also need to remain as apolitical as possible on the part of the vendors when dealing with authorities lest they lose the plot altogether," he said.
Some vendors' unions have stuck to their guns indicating their will not vacate their stalls unless acceptable vending sites are provided.