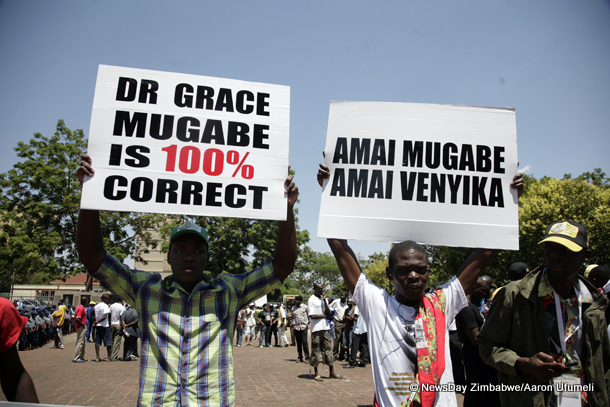 THE Zanu PF Youth League is demanding at least 30% board representation in all parastatals, claiming the arrangement is in line with the party's economic empowerment programme.
BY OBEY MANAYITI
The party's secretary for youth affairs Pupurai Togarepi confirmed the demands yesterday.
"Every ministry has activities and they should consider youths as well. We are looking at all the ministries and we are demanding 30% of the board's representatives," Togarepi said.
"If we have that 30%, then we will use it as an opportunity to transfer skills into the youths so that we will become leaders and not newcomers always.
"We are not saying the Ministry of Youths should do wonders, but it should be on the forefront of empowering youths and this is one of the initiatives."
His deputy, Kudzai Chipanga, justified the move saying youths constituted the bulk of the country's population.
"It's high time we are recognised by injecting us into positions of authority," Chipanga said.
"In the party, we have central committee members who are youths, councillors who are youths as well as legislators.
"We have a challenge on government parastatals.
"The ministers are taking too long to realise that youths have a role to play in the governance of their boards. If you look at the boards now, there is no such representation.
"If ministers fail to take heed and recognise us, then they leave us with more questions than answers."
The ruling party has always been accused of bulldozing itself on different business entities where its members are also accused of running down several public institutions.