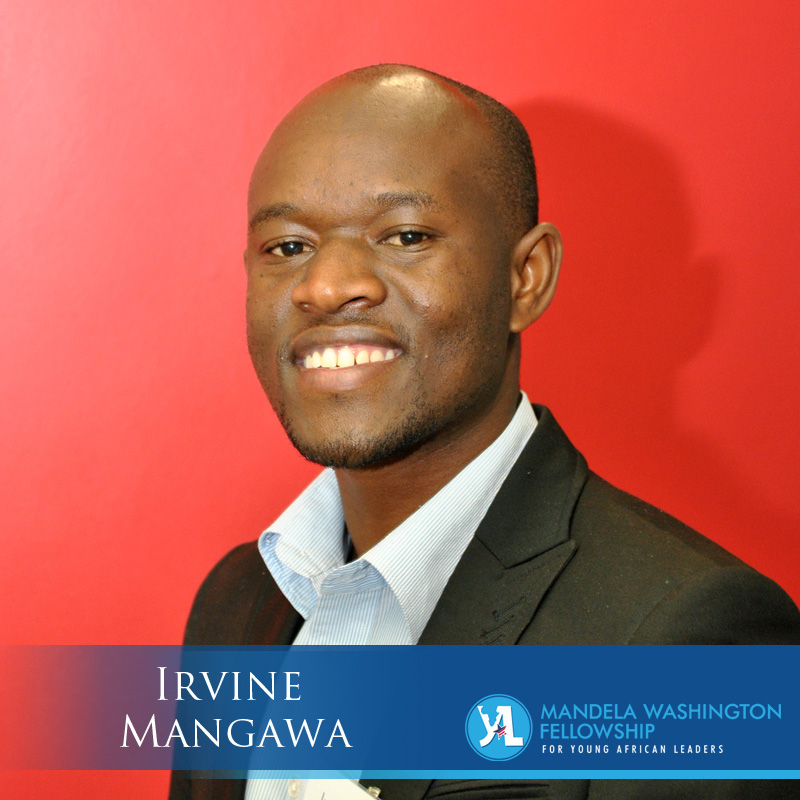 Medical Doctor, Irvine Mangawa harbors a strong passion for young people especially those living with HIV/AIDS and seeks to help them improve the quality of their life.
Spurred by this desire to make his community better, Irvine views the Mandela Washington Fellowship as "a 'must' apply for all Africans who strongly desire to contribute towards meaningful social and economic prosperity within their communities and beyond".
Not content to only offer his medical skills at Howard Mission in rural Chiweshe, Irvine is also the Patron and founder of Tariro Adolescents Centre. Tariro Adolescents Centre is a "visionary initiative that seeks to sensitize health care providers, community and policy makers to the psychological, health, social and economic needs of adolescents living with HIV with the aim of improving quality of life of the adolescents".
During is six-week fellowship Irvine will be at the University of Wagner in New York where he hopes to "build strong networks, expand his knowledge and skill base so as to be able to come up with an operational plan that is not youth friendly but sustainable for his upcoming community initiatives".
Upon his return from the fellowship Irvine hopes to take his centre to greater heights where Tariro Adolescents, which will offer cheap Internet, access, library, life sustaining skills, capacity building and sporting. He also hopes to establish "an effective volunteer team in the area regardless of its rural setting area and economic hardships where people expect tokens for offering a service.
A great example of volunteerism, himself, Irvine has participated in several medical and evangelical outreaches in partnership with organisations such as University of Zimbabwe Salvation Army Student Fellowship; University of Zimbabwe Christian Medical Fellowship (UZ-CMF) ; Health Volunteers of Africa and Gutu Development Association.
Irvine graduated from University of Zimbabwe with Degrees in Bachelor of Medicine and Surgery.
You can follow Irvine's experience on twitter @DrVnee