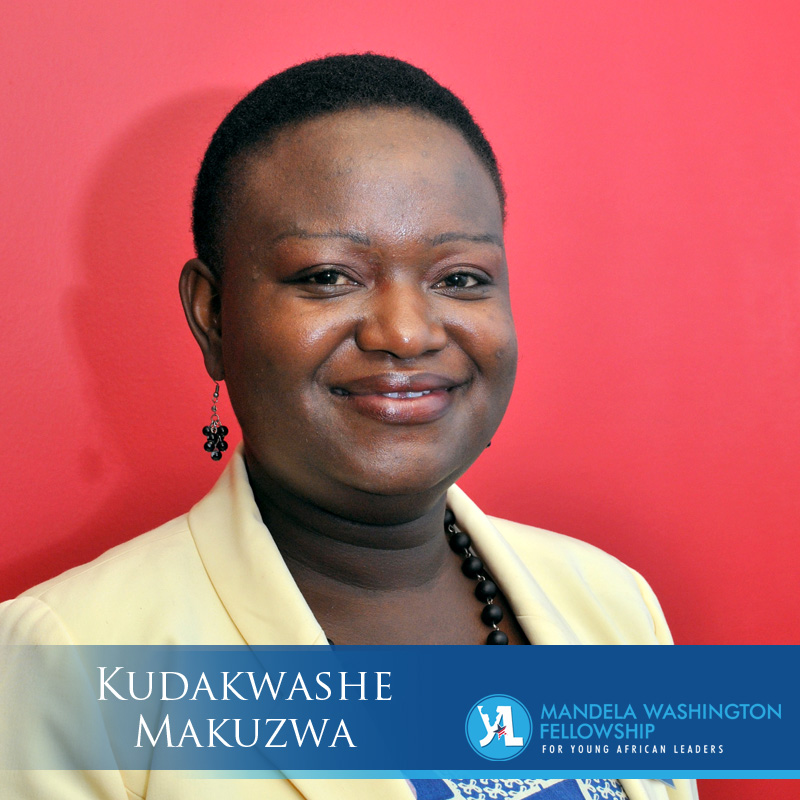 Pharmacist Kudakwashe Makuzwa is an ambitious entrepreneur seeking the right prescription for the business and economic environment in Zimbabwe.
A holder of an Executive Masters in Business Administration attained at the Eastern and Southern Management Institute in Arusha, Tanzania Kudakwashe has had an illustrous career.
Her career spans from a first working experience in a laboratory, to a medical representative at some of the world's strongest brands in pharmaceuticals and currently a business development executive in the private security industry.
It is therefore not surprising that even as she is still to embark on the fellowship she has already set out her plans "my immediate goal is to be on the offensive in networking with people that have capacity to create opportunities for me in the future.
Through social media, I have already identified fellow Africans of similar interest whom I want to share experiences with and seek collaboration opportunities. In addition, I also hope to create the right inter-continental linkages that have potential to assist me in future endeavours".
Kudakwashe is a Platinum member of the Proudly Zimbabwean Foundation, where she volunteers to move the programs of implementation of proper waste management in the society using her skills of organisation and networking to carry out clean up campaigns, information dissemination, corporate support and funding.
During her six week fellowship Kudakwashe will be stationed at Dartmouth College in Hanover where she expects to "participate in platforms of engagement, connection and collaboration in order to harness her potential as an individual and as an entrepreneur.
" This is important to her as she is a "budding farmer who currently runs egg production and crop farming projects on a 100 hectare plot. She also hopes to start a horticulture venture soon where in future she sees herself using these agricultural ventures is to positively contribute to the nation's food security while creating employment especially for women.
Upon her return Kudakwashe will seek to use knowledge and skill gained to improve her employer's business processes as a way of ensuring the company's growth and sutsainability. She will also seek to "consolidate and expand her personal business" while taking at and every opportunity availed to her to mentor upcoming entrepreneurs in the hope that they can take charge of their destinies and make use of the opportunities availed to them.
You can follow Kudakwashe's experience on twitter @makuzwakuda