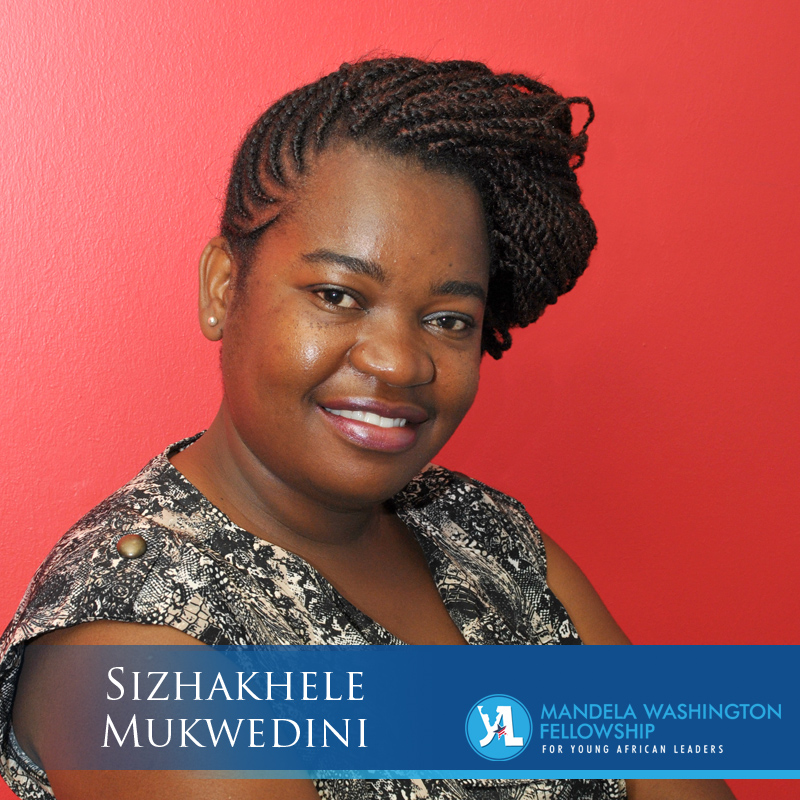 Filmmaker, Sizakhele Mukwedini has perfected the art of using her innate story telling ability to create films and capture images that highlight social justice issues.
With over 10 years of experience in filmmaking, Sizha has mainly ventured into developmental documentaries, with the focus of sharing inspirational stories that encourage development and social cohesion in Zimbabwe. At present, she is working on documentary projects with the Zimbabwe Farmers' Union that highlight members' success stories in agriculture as one of the most viable economic sectors in Zimbabwe. The program has also encouraged a lot of young people who were part of the statistics of the high unemployment rate to turn to agriculture as a source of employment.
Sizha is part of the 29 other young Zimbabwean youth leaders selected to participate in the Mandela Washington Fellowship for Young African leaders. She says she will use the experience to "learn from other African youth leaders as their American counterparts and network as a way of not only building but ensuring strong collaborations that will positively impact our communities".
During her six-week fellowship Sizha will be stationed at the University of Tulane in New Orleans. This she sees as a great opportunity to "harness lessons from the New Orleans' devastating Hurricane Katrina experience and how they used the arts to create civic resiliency".
Upon her return Sizha intends to continue "using new media tools to produce various film projects targeted at youth and constructively addressing the myriad of social issues that Zimbabweans grapple with daily." This she believes is "the first step to effectively fostering social and economic development as well as change mindset." More importantly she looks forward to partnering with some of Africa's greatest minds to produce world class products that tell the true African story."
You can follow Siza's experience on twitter @sizawemafirimu