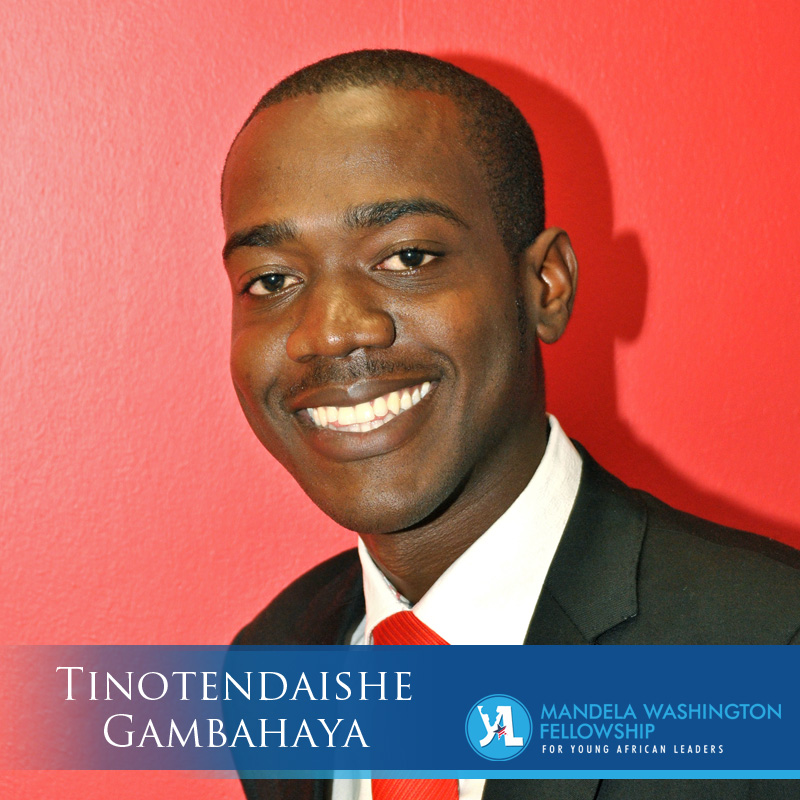 Young entrepreneur Tinotendaishe Frampton Gambahaya is excited to be part of the 30 Zimbabwean participants to President Obama's Mandela Washington Fellowship for Young African Leaders (YALI).
President Obama launched YALI in 2010 to support young African leaders as they spur growth and prosperity, strengthen democratic governance, and enhance peace and security across Africa.
Tinotendaishe will be among 500 young African leaders who will travel to the United States for academic coursework and leadership training and is ready to use the unique opportunity to enhance his entrepreneurial skills.
He believes the Mandela Washington Fellowship "gives an opportunity for brilliant young African minds to meet and lead Africa into the next generation economic transformation by gaining experience and training from renowned US institutions some of which offer the best business courses."
During his six week fellowship Tinotendaishe will be based at the University of Nevada in Los Angeles where he hopes to be "exposed and gain practical experience of global business as the US has organizations that stand out as best practice benchmarks, how corporate America manages to handle such great diversity of cultures and race to build great organizations."
He also hopes to build relationships with other African fellows as he pursues a trajectory to building a pan African business. Tinotendaishe is the founder of Framptons Private Limited, a company that has its core focus on Retail and Food Services. In 2014 his business venture started working on the Framptons PowerCard™ , a convenience shopping card that will bring about revival in Zimbabwe's manufacturing sector and provide a platform for locally manufactured products to compete on a level playing field with imported products. In addition to his business, Tinotendaishe has worked on and supported youth development initiatives which saw him launch the Grad Class Convention and Career Expo, a career conference aimed at bringing awareness to students on choosing the right careers.
He also served on the board of the Leadership Experience Opportunity (LEOClubs) as a Health and Charitable Projects Director for a regional initiative, District 412 covering Malawi, Mozambique, Botswana and Zimbabwe in 2013-14. He was also selected by the One Young World Foundation to represent Zimbabwe at the One Young World Summit in Dublin Ireland in 2014 due to his active interest in youth development issues.
Upon his return from the fellowship, Tinotendaishe will continue to mentor through his Grad Class Convention Initiative, while leading his company to greater heights and working on his book.
You can follow his MWF experience on twitter @tinoeframpton