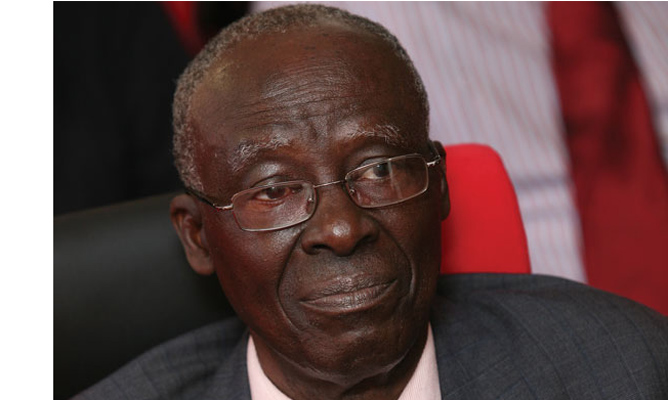 MDC Renewal Team interim chairperson Samuel Sipepa Nkomo yesterday pleaded with African Union (AU) and SADC leader President Robert Mugabe to slow down on his international business trips, saying the frequent journeys were humiliating Zimbabwe and the region, plunging it further into economic chaos.
BY MOSES MATENGA
Addressing journalists in Harare, Nkomo said the two regional bodies should scale down the 91-year-old politician's engagements to enable him attend to domestic problems.
"We note with concern the continued economic downturn, failure by the government to provide social protection to the drought-stricken parts of our country, harassment of the informal traders, fiscal indiscipline through Mugabe's ceaseless international trips as well as the embarrassment the country gets as Mugabe continues to sleep in front of international cameras in Sadc, AU and UN functions," Nkomo said.
"We call upon the AU and Sadc leaders to spare Zimbabwe this humiliation by asking Mugabe to slow down to save these institutions from the embarrassment."
Mugabe has been on endless trips in the last six months that have seen him flying to Zambia, South Africa, Egypt, Sudan, Nigeria, Tanzania, Equatorial Guinea, Russia, Botswana, Namibia, Ethiopia, Japan and Singapore, among other countries.
Most opposition parties have accused Mugabe of concentrating on costly foreign travels while Zimbabwe was burning.
Nkomo's call came shortly after MDC Renewal Team secretary-general Tendai Biti told German broadcaster Deutsche Welle that he was ready to confront Mugabe and ask him to step down and concentrate on his farming business.
"I would tell him resign and go home and rest at his farm. I will tell him to resign like yesterday and allow Zimbabwe to begin a new chapter of reconstruction. He has failed, that's what I will tell him," Biti said.
Meanwhile, Mugabe is due to leave for South Africa this week for an AU Summit.