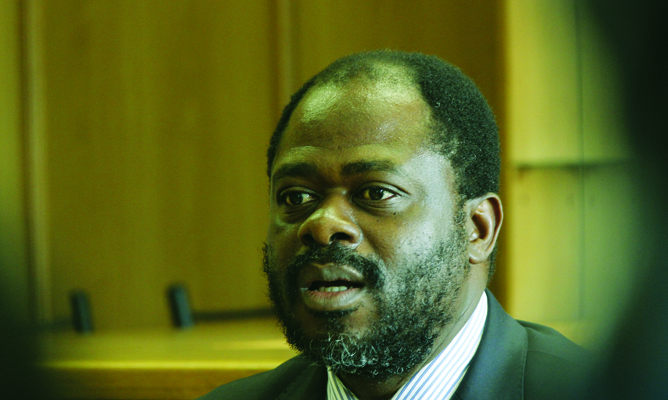 PROPLASTICS, a former subsidiary of Masimba Holdings Limited, yesterday made its debut on the Zimbabwe Stock Exchange (ZSE) when 60 000 shares were traded at 3 cents each.
BY TARISAI MANDIZHA
The listing followed the restructuring at Masimba in which the plastics subsidiary was unbundled from the group. Speaking at the official launch of Proplastics on the ZSE, the company's managing director Kuda Chigiya said the unbundling of Proplastics Limited was a positive step in the right direction as it unlocks the potential Proplastics Limited has which had long been hidden under the Masimba Holdings Limited brand.
"… I am excited to announce that Proplastics Limited will be listed on the ZSE with effect from today. This follows a long and rewarding process that involved various stakeholders in effecting the unbundling of Proplastic Limited from Masimba Industries Limited," Chigiya said.
Chigiya said the unbundling was coming at a time when Proplastics was modernising a plant to a state-of-the-art factory. He said Proplastics Limited had invested over $4 000 000 in the last five years in plant modernisation.
He added that in November 2014 Proplastics commissioned the new HDPE line and Mine pipe.
"As I speak right now, we are in the midst of commissioning another new plant in our injection moulding factory. The new plant comes complete with efficient moulds for electrical, sewer and waste fittings to the value of $350 000.The modernisation of the plant will continue into the 2015 to 2016 period," he said.
Chigiya said the second half of 2015 will see Proplastics acquiring a medium diameter PVC pipe extrusion plant to the tune of $1 million.
He said that the plant modernisation programme will further consolidate Proplastics's domestic market share which was in excess of 70% and attract new possibilities in local and regional smart partnerships.
Masimba Holdings managing director Canada Malunga said the separate listing of Proplastics comes as a result of the economic challenges in the country and the board has seen that it was strategic to have a separate listing for the business.
He said Masimba Holdings now holds 10% shareholding in Proplastics.
Speaking at the same event, ZSE chairperson Eve Gadzikwa said the listing of Proplastics was the first in three years and probably the last in the manual trading environment.
Electronic trading of shares on ZSE will start on July 3.
"Masimba Holdings have been listed on the ZSE for 45 years now and we are hopeful the new issuer will continue in the marketing of the Zimbabwean brand and the Zimbabwean economy. Proplastics is a reputable brand of manufacturing and supplying of local and regional company and have been a division of Masimba until today," she said.
She said despite the challenges in the macroeconomic environment the ZSE still provides the avenue for capital rising.