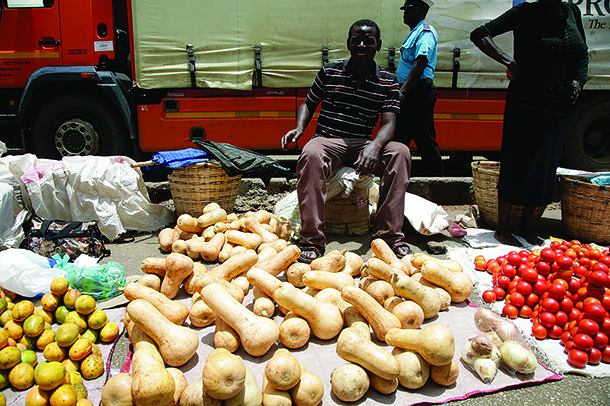 HARARE CITY Council is designating vending sites that were either already occupied or do not have ablution facilities, presenting a health time bomb, it has been learnt.
BY MOSES MATENGA
NewsDay toured several sites including the Coventry holding bay, City Sports Centre open space, Tsiga open grounds in Mbare and Seke Road near Graniteside open space to check whether the areas were conducive. But investigations showed council had made little or no effort to prepare the new designated sites for the vendors.
At the Coventry holding bay, there were a number of vendors already operating there where council wanted to move more than 2 000 hawkers by Monday next week.
According to city health officials, the designated sites did not have the capacity to accommodate the over 100 000 vendors in Harare alone.
More than 2 100 people were expected to take over the open space at the City Sports Centre. But as of yesterday, there were no ablution facilities.
The only target for the vendors at the City Sports Centre would be the members of the Emmanuel Makandiwa-led United Family International Church (UFIC) who converge there every Tuesday and Sunday.
Vendors and business operators at the Tsiga grounds in Mbare said council wanted to create more chaos in the populous area which was already a health time bomb, given the number of people there.
Other designated areas in different suburbs, according to a survey by NewsDay, were already occupied by vendors.
City health director Prosper Chonzi could not be reached for comment as he was said to be away.
However, council spokesperson Michael Chideme said the local authority was working out something to ensure all vendors were accommodated.
He dispelled fears of a potential health hazard saying mobile toilets would be used at all the sites as a temporary measure while permanent structures were being erected.
National Constitutional Assmbly chairman Lovemore Madhuku said: "There are no customers at those so-called designated sites. Those people get sometimes a dollar a day. That will be inhuman. The city centre is not a place for beautification. It is for survival. The countries with such luxury are developed countries not us with no sound economy, we can't afford that luxury."
Opposition parties felt the proposed crackdown on vendors was fear by the Zanu PF regime of a spontaneous riot against government failure to address a myriad of problems faced by Zimbabweans, including the failure to provide promised 2,2 million jobs.
"Of course, the Zanu PF regime fears that a proliferation of thousands of vendors on the streets of the major cities and towns is a recipe for a spontaneous popular uprising against the dictatorship. The regime is paranoid. They are scared of the people,'' MDC-T spokesperson, Obert Gutu said.