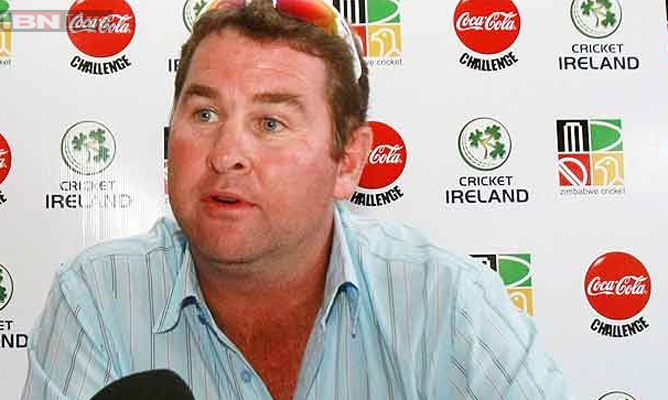 ZIMBABWE Cricket (ZC) has confirmed that the Indian team will arrive in Harare on July 7 to play three one-day internationals (ODIs) and two Twenty20s (T20s).
BY DANIEL NHAKANISO
ZC managing director Alistair Campbell told NewsDay Sport yesterday that the respective boards had already agreed on the schedule for the tour which should be released this week.
"I can confirm that it's now a done deal. India are arriving on July 7 and will leave on the 20th after playing three ODIs and two T20s," Campbell told NewsDay Sport.
"The schedule for the matches is almost done and should be released later this week. However, I can confirm that all the India matches will be played in Harare," he said.
India last toured Zimbabwe in July 2013 and comfortably won the five-match ODI series 5-0.
Their arrival next month is expected to set into motion a hectic winter schedule for the national cricket side with impending visits by New Zealand, Pakistan and West Indies expected to follow until September.
Campbell said New Zealand would arrive a week after India's departure for three ODIs and a lone T20 before the reciprocal tour by Pakistan after Zimbabwe's historic visit to the subcontinent nation recently.
"We are very pleased that India are coming and the fact that New Zealand are coming just a week after India's departure.
There's also Pakistan who are coming in August as part of the benefits for our tour there recently and there is another tour by West Indies," Campbell said.
The India limited-overs series will be Zimbabwe's first international assignment since their recent tour of Pakistan.
National coach Dav Whatmore expressed delight at the prospect of the team playing more cricket.
"The only way we can improve is by competition," said Whatmore.
"I am pleased that we have a good number of matches lined up, just like any full member. Next up is India and we will be looking to continue improving."
The increase in the number of international matches should come as a boost to Zimbabwe's hopes of breaking into the top eight in the ICC ODI rankings in order to avoid going through a World Cup qualifying phase against associate nations, and another full member.