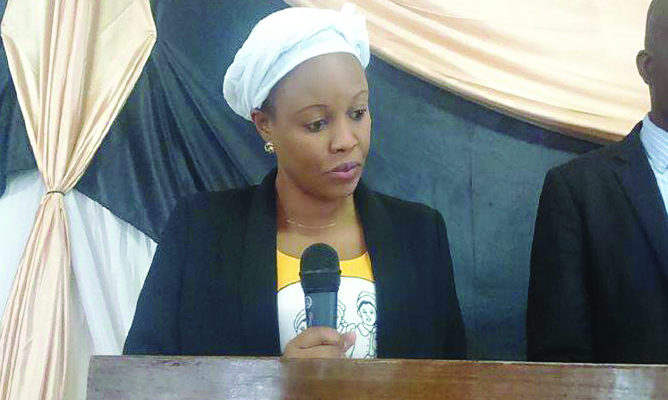 MALAWI's ambassador to Zimbabwe Jane Kambalame took Mbare Christians by surprise on Sunday when she took to the pulpit to deliver the Word of God.
BY CHARLES LAITON
The service was attended by hundreds of mostly Malawian congregants during a visit to the high-density suburb.
During her sermon, she urged Christians to fast and strive to live according to God's Word.
In an interview with NewsDay on the sidelines of the church service, Kambalame paid homage to Zimbabweans for their hospitality and kindness.
"I have always said we need to be proud of our heritage and promote our culture and values here in Zimbabwe as Malawians. And let us also forever be grateful to the people of Zimbabwe for allowing us to be free and practice our culture in this land," she said.
"Zimbabweans are a loving people and we are grateful for that. Here I am at Mbare Church of Central Africa Presbyterian (CCAP). Although largely a Malawian church, we are worshiping freely."
Asked to comment on the dual citizenship issue, the ambassador said there was no such law in Malawi, but was grateful that Zimbabwe had allowed it in recognition of her country's subjects.
She said her country would still wait for the enactment of the Dual Citizenship Act in Zimbabwe before her office considered how to assist Malawians not keen on assuming dual citizenship.
"As soon as the law is enacted, we will understand what it entails. There are a lot of Malawians who are here, but it does not mean all of them would want to take Malawian citizenship. But for those who may want to do so, my government would assist them in accordance with the law," she said.
On the issue of Malawians intending to obtain passports after attaining the age of 21, she said: "If a person wants to obtain a Malawian passport while being above 21 years old, one will have to travel to Malawi and take Malawian citizenship first. That cannot be done here in Zimbabwe because there are procedures and processes to be followed just like in any other country. Let me say, it is wrong to say a Malawian above 21 years cannot obtain a Malawian passport, no, but one will have to travel to Malawi for that process."