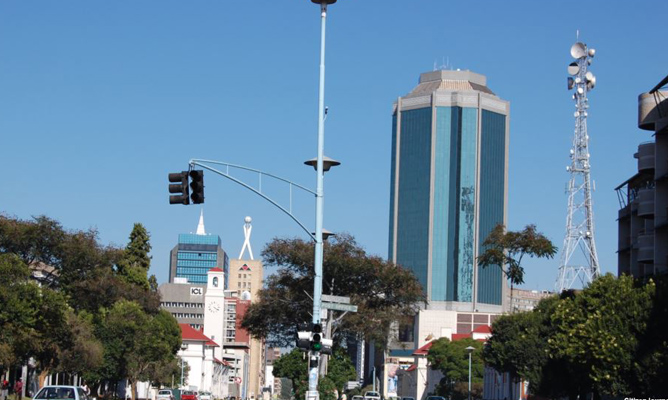 The Reserve Bank of Zimbabwe (RBZ) sees diaspora remittances nearly doubling to $1,5 billion on the back of innovative financial approaches, a key step in addressing the liquidity challenges besetting the economy, a senior central bank official said yesterday.
BY FIDELITY MHLANGA & ELIZABETH DUMBRENI in victoria falls
Diaspora remittances were $837 million in 2014.
Speaking to delegates at the Zimbabwe National Chamber of Commerce (ZNCC) conference RBZ deputy governor Kupukile Mlambo said the country needed to be innovative in its approaches and tap into diaspora remittances as a source of capital.
He said the economy was facing challenges such as lack of access to capital, large external debt burden and subdued foreign direct investment flows.
Mlambo said to attract more money into the economy, the apex bank was willing to deal with reducing costs of remitting funds in the country.
"If we can harness $1 billion to $1,5 billion remittances only from the diaspora a year we will be making progress. We are working with Homelink since it's the biggest agency so that they reduce the costs of sending money and then others will follow the bandwagon," Mlambo said.
Mlambo said to tap more diaspora funds government needs to develop a comprehensive diaspora policy as well as promote linkages with key industry organisations like ZNCC, Confederation of Zimbabwe Industries and forge partnerships with development partners like the World Bank and the African Development Bank.
He said the crafting of the national diaspora policy was underway though it was still in infancy. Mlambo said some embassies will be used as venues to disseminate information about investment opportunities in the country and conduct a diaspora summit. He contends that diaspora funds augment national savings, develop infrastructure, and promote economic development as well as creating jobs.
Mlambo said through Homelink's subsidiaries like Proplink, Easylink, Masterlink and Investlink, diasporans can get holistic investment opportunities.
He added that Proplink could enable diasporans to acquire property in the country, adding that Homelink was acquiring stands across the country's major cities.
Mlambo reiterated that if only a third of Zimbabweans working outside the country were to invest $500 in the diaspora bond, the country could get $500 000 annually.
Estimates by the United Nations Development Programme put the number of Zimbabweans living outside the country between three and four million in 2010.
Mlambo said that building a diaspora database by skills and region as well as building trust was critical before the promulgation of a diaspora bond.
According to the World Bank by the end of 2015 the world will account for $580 billion diaspora remittances, whereas remittances to Africa were small and increased marginally by 2,2% in 2014.
The cost of sending money to Africa has remained high and the continent accounts for $33 billion on remittances. Of that, two-thirds goes to the continent's biggest economy, Nigeria.
In his January monetary policy statement, RBZ governor John Mangudya said international remittances were playing a critical role in bridging the country's financial gap and providing the much needed liquidity in the economy.
Mangudya said the prevalence of high interest rates in the country presented an opportunity for diasporans to invest in their country and obtain investments rates higher than in countries of temporary residence.