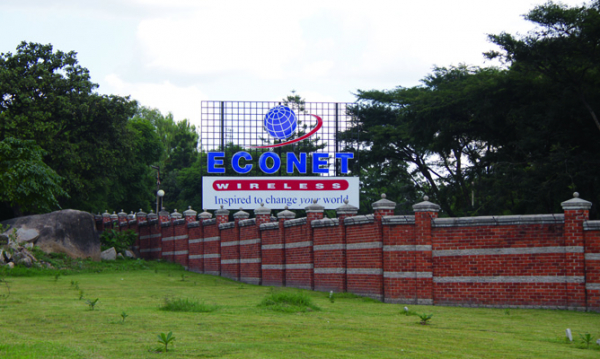 THE Postal and Telecommunications Regulatory Authority of Zimbabwe (Potraz) has reportedly threatened to disconnect Econet Wireless value-added services (VAS) due to auto registrations, multiple billing, VAS spamming and disappearing balances.
by BUSINESS REPORTERS
Econet Wireless, in a letter addressed to VAS customers, said the auto registrations, multiple billing, VAS spamming and disappearing balances had reached public and alarming levels.
"In light of the above and the official confirmed threat from the regulator to disconnect all VAS services, Econet has made a pro-active decision to create a separate Dedicated Account where customers will deposit money for all VAS they are subscribed," Econet said in a letter to VAS partners on June 19.
A value-added service (VAS) is a popular telecommunications industry term for non-core services, or in short, all services beyond standard voice calls and fax transmissions.
Econet said the logic was to ensure that customers controlled their spending and made a conscious decision on which VAS to purchase at any particular time.
"In terms of the modus operandi, nothing changes except that the money will no longer be deducted from the main account with effect from 20th of June 2015," the company said.
Although Econet corporate communications manager Rangarirai Mberi said the company had not received any directive to suspend services, it had improved the platform for the customers to have better control of their credit when they subscribed to various services that were offered by the network.
"Now you will have two separate accounts: One for your main airtime account, and another dedicated to all your third-party services. Examples of such services are your special ringtones, job tips or the mobile news service that NewsDay provides, among many others. This way, a customer can allocate their airtime between their two accounts as they wish," Mberi said.
"As we have stated before, where we looked into complaints of 'disappearing airtime', airtime credit was debited mostly by background apps and third-party services. We believe that with this new plan, our customers will now have a better way of managing their airtime usage."
But Potraz acting director general Nicholas Muzhuzha last night denied sending any communiqué to cancel operator services. "We have not sent any communication to cancel any service to any operator," he said, through public affairs manager Sibonginkosi Muteyiwa.
In the last few months, Potraz has had over three acting director-generals apart from Alfred Marisa and Baxton Sirewu.