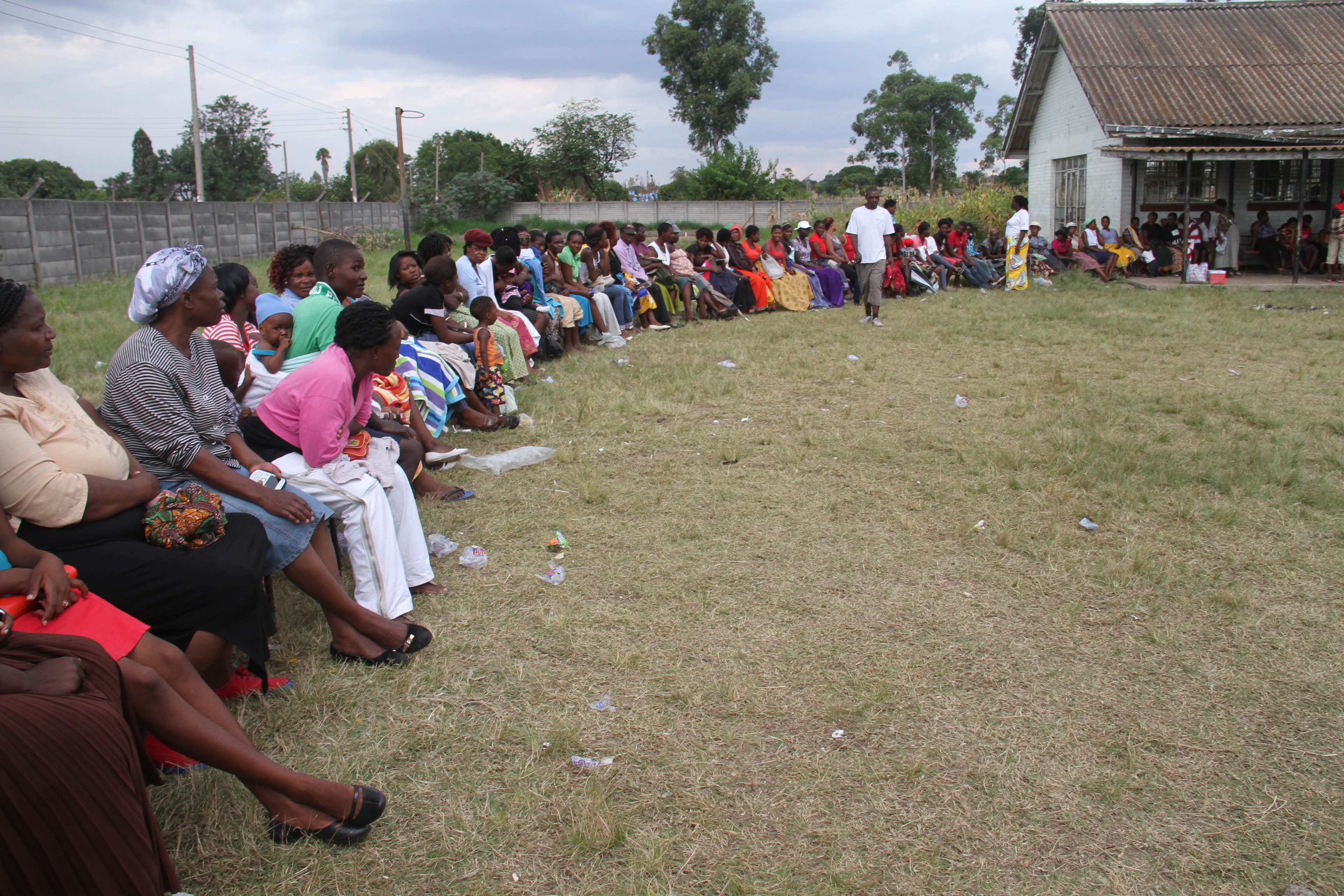 NewsDay gives you live updates of the by elections taking place in around the country.
By-elections were called after MDC-T fired 21 MPs aligned to MDC- Renewal.Only 14 seats would be contested as the rest were allocated through proportional representation.
THE main opposition MDC-T's national executive committee and national council in April endorsed the party's position to boycott the June 10 by-elections.Political analysts argue that MDC-T failure to contest in the elections will open hitherto opposition spaces to Zanu PF particularly seats in Harare and Bulawayo.
Moses Matenga, Everson Mushava, Hazel Ndebele,Nqobile Bhebhe, Cynthia Matonhodze, Aaaron Ufumeli, Kenneth Nyangani
15:11 – Freedom Front party candidate for Dangamvura Chikanga constituency Gashirayi Puwayi says the elections are free and fair.Reprieve for Kadzere as his agents finally get access into the polling stations.
14:58 – At Mpopoma Hall Zimbabwe Human Rights Commission crew arrived to observe.
14:36 – Independent candidate for Dangamvura Chikanga constituency Richard Kadzere is crying foul after his agents were reportedly refused access into polling stations.
14:08 – Tsholotsho North: affected wards are 1,2,7,8,9 and 21. Presiding officers say they might drive to collect boxes.
14:07 – Tsholotsho North:Command center officials say they do not have any statistics for 6 wards which are in the other half of the constituency because of communication challenges.
13:22 – Stanley hall 136 males and 125 females had voted by 12:30 with 20 females and 18 males turned away. At Lobengula command center the presiding officer refused to divulge the statistics.
13:14 – Highfield west candidate Maziwisa says he is confident and victory is certain, the only quuestion is the margin. He said people are tired of parties that do not deliver and they want capable and principled leadership.
13:03 – Zanu PF candidate Esau Mupfumi says he is confident of winning despite the low turn out.
12:59 – Tsholotsho North: In Zabagwadi ward 6, Zanu PF Election committee member Japhet Nkomo was chased away by police after he was spotted marking a register of all people emerging from the polling station.
12:58 – Candidate MKD Saruwaka Kudzai in Highfield says the low turn outmight be due to the elections being held mid week. 12:53 – As at 10 am, 843 males and 611 females had voted for Harare East
12:50 – Tafara polling station election officer refused to disclose figures referring reporters to the command center.
12:53 – In Highfield 213 voters had cast their votes at New Canaan bus terminus polling station. 45 were turned away. Confusion of boundaries between Highfield East and West hence the turning away.
12:42 – There is very low turn out in Glen View as it is business as usual at the furniture market.
12:27 – Some people spoken to say there is no reason to vote as Zanu PF will win through rigging.
12:27 – Bulawayo update by 11:30 am, 62 females and 57 males had voted at Pumula Hall and 27 turned away. At Cowdray Park, 40 females and 58 males has voted with 5 turned away.
12:05 – Presiding officer Mr Job Mark Njeru said he is under strict instructions not to divulge any information.
12:04 – Donnybrooke polling station is not giving out any information on voting statistics and photographers are not allowed to take photos.
11:55 – Tsholotsho North at Mkwizhu primary school, the presiding officer ran out of stationary to recird the people turned away.
11:54 – Scores of assisted voters recorded in Tsholotsho North, Tshino Primary – 36, Jimila Primary – 27, Mcettshwa Primary 48.
11:53 – Tafara 2 polling station refused to provide figures for voters referring reporters to the command center at Oriel Boys High School
11:50 – Tsholotsho North had relatively high turn out by 10 am in most centers with each averaging 150. Most voters are old women.
11:37 – Betty Kaseke denies campaign allegations, says it was just borehole drilling for people which the independent candidates are against.
11:35 – There is voter apathy in the Dangamvura-Chikanga constituency with low turn out at most polling stations.
11:31 – Zimbabwe Human Rights Commission present at Tafara 2 High School.
11:29 – Betty Kaseke accused of campaigning last night, breaching ZEC requirements.
11:27 – In Gwabalanda/Cowdray Park, some voters are still not decided on who to vote for. The y fear that if they vote for independant candidates, ongoing road works spearheaded by VP Mphoko would be stopped.
11:22 – Independent candidate for Kuwadzana, Endai Mugomeza, says chances of winning are there if votes are not tempered with. He says at the end of the day, it is about what the people of Kuwadzana want.
11:17 – At Pumula, several residents say they voted for Zanu PF candidate Godfrey Malala and not former MP Albert Mhlanga as Mhlanga abuses CDF.
11:08 – Kuwadzana 7 Primary school 145 have voted so far with 26 turned away.
11:04 – Dore Dale from TZ, Kuveya Farai Mushawatu Zacharia (independent) and Makupe all represented.
10:59 – 403 people had voted at Pangura/ Arcturus support unit, ward 9. 20 turned away, most of them were in the wrong ward with 9 not on the voters roll.
10:55 – Makokoba residents say they will first queue for water then perhaps vote later.
10:50 – Kasukuwere says "Zimbabwe is a Zanu PF territory and we are moving to reclaim our seats in Harare and Bulawayo as we now concentrate on service delivery. The reports we are getting and all is well across the country."
10:50 – At Chisipite Senior School, students are writing their exams whilst voting is taking place.
10:46 – 8 people had voted by 10:44 at Chisipite Senior School, ward 8 with 8 turned away (5 reported to be in the wrong ward, 2 with photocopies of IDs and one with a driver's licence.)
10:42 – Independent candidates in Dzivarasekwa are still complaining that lorries are going around with people intimidating voters.
10:40 – At Nhamburiko Primary School, Dzivarasekwa, by 10 am, 15 males and 18 females had voted, 1 blind female assisted, 1 male and 8 females turned away for reasons varying from trying to vote in the wrong ward, being aliens and not being on the voters' roll.
10:39 – Savior Kasukuwere arrives at Dzivarasekwa High School.
10:35 – At Oriel Boys High, 34 had voted by 10:34.
10:33 – At Stanley hall Makokoba, 61 females and 101 males had voted by 10:30.
10:32 – At Pumula High, June public exams are on and the school is also being used as a polling center.
10:31 – By 10 am, 23 males and 9 females had voted at Fusi Government Primary School in Luveve constituency.
10:23 – At Oriel Girls High, ward 8, 5 people had cast their votes by 10:20.
10:13 – 64 people have voted so far at Gillingham school in Dzivarasekwa.
10:10 – Police outnumber voters at Gillingham primary school.
10:07 – Schools hard hit by elections as pupils have been forced out
10:07 – Greengrove A had 10 votes, B 8 votes and C 11. Zanu PF and Transform Zimbabwe had polling agents while independent candidate Zacharia Mushawatu was not represented.
10:06 – Voter apathy characterises by elections in Harare East, with a total of 29 having casted their votes at 3 polling stations at GreenGrove, ward 9.
10:05 – Police offices are now removing posters at the polling stations as per ZEC requirements.
10:04 – Independent candidates still maintain that a Zanu PF vehicle is going around canvassing for support.
10:02 – Latest figures by 10 am are 57 voters : 27 male, 30 female
10:00 – At Dzivarasekwa community Hall, the turn out is poor.There are complaints by independent candidates that Zanu PF is going into people's houses and forcing them to go and vote.