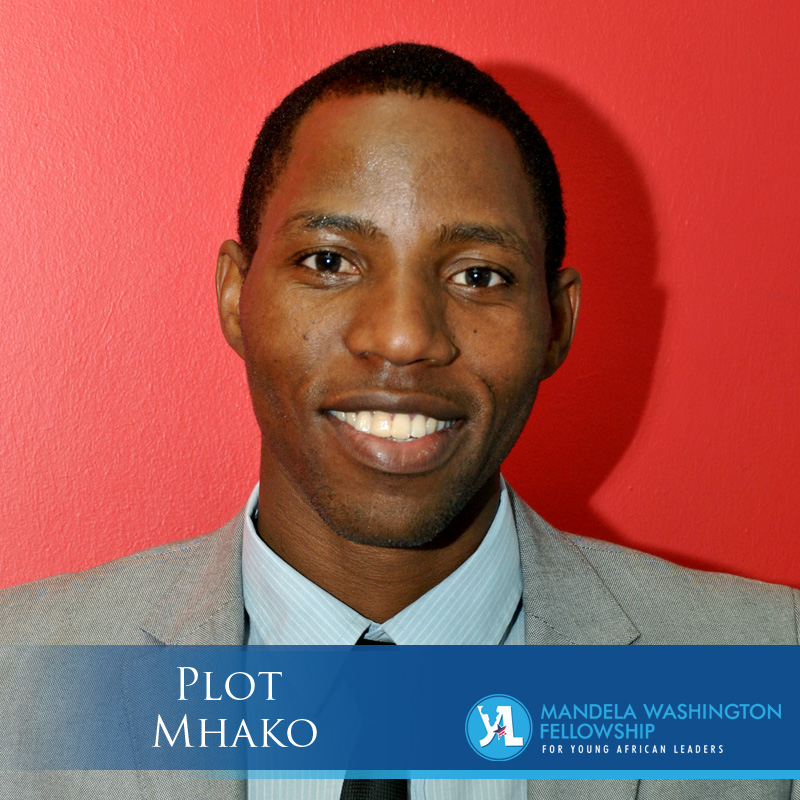 Award winning founder of Jibilika Dance Trust, Plot Mhako's first reaction at being selected as a participant to the 2015 Mandela Washington Fellowship (MWF) was, "I am going to meet Obama."
Not only is Plot excited about meeting President Obama, he also describes the program as "one of a kind." Upon his arrival in the United States of America, where he will spend six weeks at Tulane University in New Orleans, he will seek to "learn, grow, and widen his skills and knowledge base."
As a dance enthusiast, Plot serves Jibilika Dance Trust in the capacity of Artistic Director. He describes the organization as "a social enterprise that promotes youth culture for engagement and development and it was founded in 2007 in Zimbabwe."
Presently, the organization is empowering the voices of young people through innovative programming, multimedia activism, mentorship and volunteerism in schools and communities, and training in professionalism for young emerging artists.
In 2013, Plot founded the program StepUp2HIV, which earned the best Social Impact Award at the Zimbabwe Hip Hop Awards. The program was focused on "positive life choices, especially with regard to the HIV/AIDS epidemic and drug abuse."
Upon his return, Plot will continue to work with Jibilika Dance Trust where he "plans to use his acquired skills, knowledge, and connections to enhance his organization, expand his reach, improve on his leadership, and inspire Zimbabwe's youth."
Mhako is a qualified journalist, graphic designer, and also co-founder of an inter-continental collaborative arts project called Kuenda Productions.
Follow his experience on twitter @jibilika.