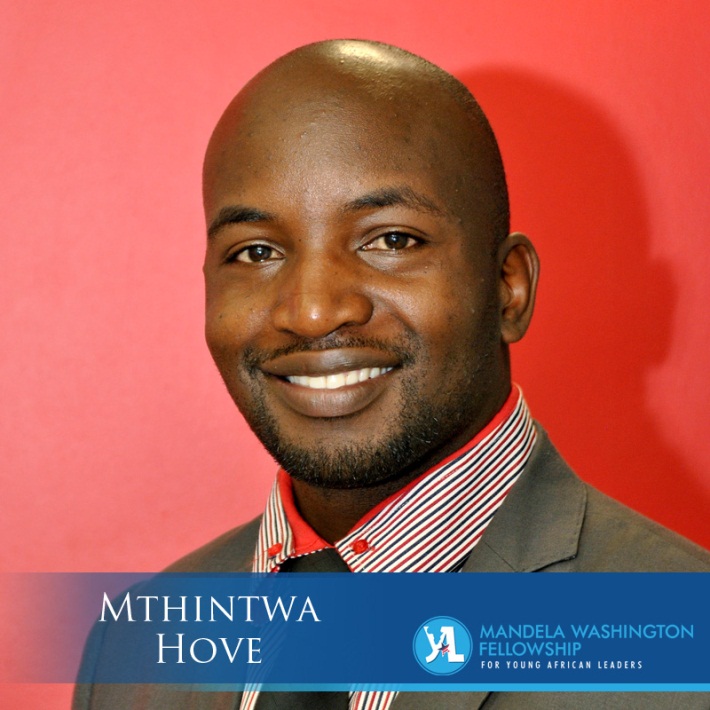 Young agriculture business consultant, author and researcher Tawanda Mthintwa Hove says his participation at this year's Mandela Washington Fellowship (MWF) for Young African Leaders will provide him a platform to "assess how the United States has integrated Information Communication Technology (ICT)s with mainstream business processes to achieve operational efficiencies; an element which is strongly lacking in most African business models and develop market linkage opportunities small holder farmers could take advantage of with both the US and fellow African markets."
As a tech enthusiast, Tawanda also hopes to design a region wide free agricultural online portal which will provide small holder farmers with production techniques, market price update and linkages and frequent weather forecast updates.
During his six week fellowship Tawanda will be based at the University of Wisconsin in Madison where he hopes to "to establish value laden networks which will provide a platform for future collaborations and idea exchanges with fellow African participants and citizens of America."
He says faith and perseverance played a huge role in his success in being part of the MWF. He believes only God could have availed him "this life transforming opportunity which exposes, empowers and capacitates one to be a dynamic and effective leader for the cause of Zimbabwe."
For the past four years, Tawanda has been engaged in extensive contract farming research in which he has developed economic models which now await demonstration. He has documented some of his research findings as articles on his periodic blog (www.windmillfarming.blogspot.com). The objective of the blog is "to capacitate farming communities with easy access to information of production and Marketing tips," he says. In 2013 Tawanda presented his research work at ICS Global development workshop in Milan, Italy and since then he has been spurred even further into agricultural economics, production, development and communications.
Upon his return from the fellowship, Tawanda will continue to play his part in the betterment of Zimbabwe by "pioneering and being part of projects that will see young people revive the ailing agricultural sector in Sub Sahara Africa through developing viable techno-savvy Agri enterprises which will form the economic backbone of the region."
You can follow Tawanda's MWF experience on twitter @TawandaHove2