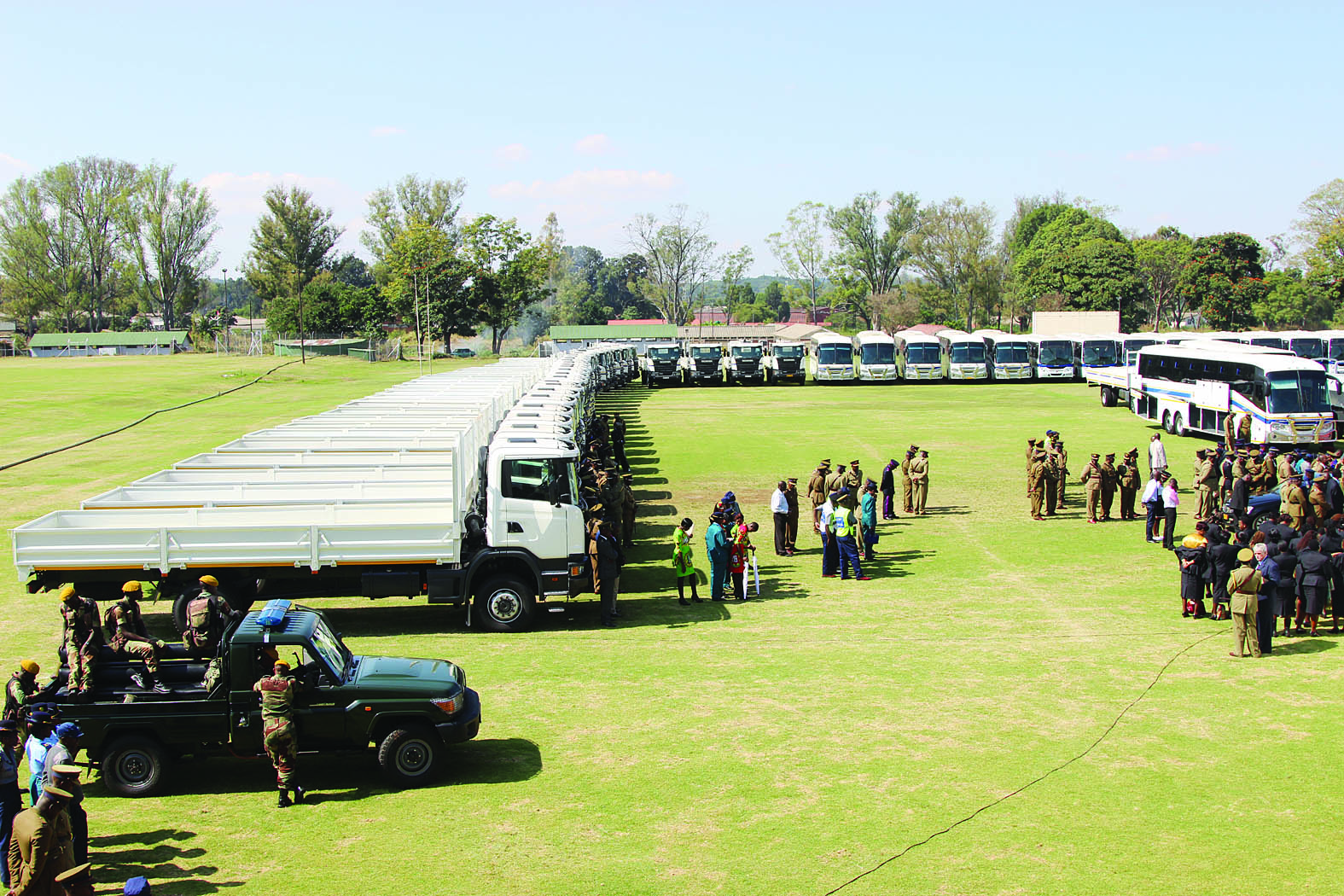 THE story with the headline: Mugabe must stop police criminality, cannot go unchallenged. The acquisition of buses and trucks by the Zimbabwe Republic Police (ZRP) has nothing to do with the alleged suppression of people as alleged.
Any police organisation the world over requires appropriate resources to enable it to discharge its duties and I am really perturbed by the kind of criticism of the ZRP.
The peace and security which is prevailing in the country and which everyone is enjoying now came at a cost.
Therefore, the resources purchased require funding.
Editor, your definition of "criminality" is ill-defined.
Where on earth can police officers perform duties without resources?
Police officers require mobility to attend scenes such as road accidents, robbery incidents, rape cases and any other incident which requires immediate attention. Thus the acquisition of the equipment by police enhances its operations.
The unveiled equipment is not for suppressing people, but part of the formed police unit under Sadc.
In fact, it is a requirement for police to have this standard equipment under Sadc auspices.
Now that it is clear the funds are being put to good use, what else is the Editor agitating for?
Instead of applauding the ZRP for heeding the call to form a standby force, alas, some sections of Zimbabwe cry foul.
I am not sure if those criticising the equipping of the ZRP like what is happening in other regions of Africa where there is pandemonium and chaos.
Police should continue offering quality service to the nation and region without being deterred by the so-called armchair critics who see nothing positive in government entities.
Johnson Nyamweda