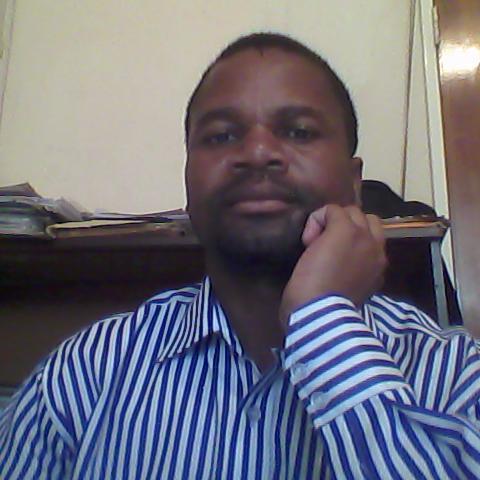 CHILDREN are very important stakeholders in the environmental discourse of climate change adaptation for today and future developments.
They need adequate space to participate in communicating their initiatives and raise awareness of climate-friendly adaptation through available participatory programmes and networks.
The main focus here is to improve their own local conditions by being able to map and plan for the future they want. Children were discovered to be at the heart of activities, recognising that they are effective communicators of risk and drivers of change in their communities.
Children need to be cultured into eco-friendly participatory methodologies such as conservation techniques, music, poetry, drama, green games, debates, essay writing competitions, video and photo-shows, among other activities.
Children's literature is the cornerstone of environmental consciousness and stewardship. The mother of everlasting impression on environmental stewardship is to catch them while they are still young. While children feel highly motivated to adapt and mitigate climate change, sadly, they are often marginalised from the official decision-making processes with regard to climate change.
Climate change issues have been articulated from the perspectives of adults without accommodating children's views, which are believed to be critical in this scenario. Their right to participate in decisions relating to climate change issues need to be harnessed. Due to their vulnerability, they need to be made central to community-based initiatives. Whatever environmentally-friendly decisions made in their communities, it should be child-centred, anchored in the Convention on the Rights of the Child.
Putting children at the heart of conservation activities is the first point towards green-wisdom. Environmental conservation issues need to be articulated in line with the Millennium Development Goal (MDG) 7.
It does not matter that the MDGs have been dismally missed, for they are all what we still have as noble blueprint. The MDG 7 focuses on Environmental Sustainability. In 2012, the International Conference on Community-Based Adaptation, held in Vietnam, placed children at the focal point as "drivers of change". Unicef, the mother of all children world-wide, advocated for a greater voice for children and young people in relevant decision-making from local, national and international levels. This was designed as a key to ensure that children's needs were met and their capacities were recognised and utilised.
It starts from the child rights perspective to engage children to explore how these rights could be effected or made attainable through disaster and climate change management. The empowering of children through appropriate child-friendly methodologies would ensure the transfer of climate change adaptation knowledge and skills.
This realisation would enable children to participate in effective language usage in relationship to environmental degradation. That is, using appropriate language which is eco-conscious and eco-friendly in line with the green and sustainable communicative attributes, language that does not promote destruction, eco-freakiness and plunder of the environment that is supposed to nourish their lives. This carefully brings out the relationship between language and ecology (eco-linguistics) that has existed side by side with their environment for centuries.
I had the opportunity of adjudicating the Midlands Secondary Schools' environmental debate competition hosted by the Environmental Management Agency (EMA) in 2014. Let me confess that the level of the competition among students was so highly impressive and one wishes if this kind of a noble thing is done annually or twice a year, then we would be somewhere. There is need to incorporate primary schools in these activities so that they are empowered while they are still young.
We should not ignore them because they are too young, lest we realise that they are not too young to be ignored. This actually goes along with Unicef's principle of "the future we want" that depends on children being at the heart of environmental sustainability. This is because children are stakeholders in a sustainable world.
They are the ones with the most to gain or lose from our failure as adults. We do not want to be remembered as a generation that would have dismally failed themselves as well as failing the innocent children. May be our tombstone should have "here lies the generation and defenders of the environment of all time".
As adults, we need to start looking at children and the young as the makers of a future sustainable world. Above all, measures of their progress will be makers of the world. Regarding the children's total participation and involvement, there should be a direct link between what needs to be done for the children today and how this will affect the future of their communities.
This means that if any planning without the interest of the children would always reveal glaring planning gaps and missing links. It will be indeed a question of planning to fail not failing to plan. Therefore, environmental stewardship should be a collective effort which must not leave children on the peripheries as non-participant observers. All these should be guided by the principle of the environmental morality.
Children's voices and participation are critical for the sustainable future we all want. They are not only the inheritors of the planet, but they effectively shape it in its present form. Above all, this means that inclusive and people-centred development means investing in the well-being and empowerment of children and young people.
This will make them effective guardians of a balanced and sustainable world. Research has it that a strong ecological base is highest in communities that have retained strong ties with the land. This also includes having access to and opportunities of sustainable development programmes and use their local conservation methods in their homes and communities. This is our strongest desire, deeply rooted in the correct and upright cultivation of our children as formidable defenders of the earth.
In conclusion, continuing to leave out children and the youth in ongoing environmental conservation programmes will dismantle the symbiotic relationship and attachment that exist between the human beings and their land. There has been lack of seriousness when inculcating the culture and spirit of conservation as this has been done at higher levels, ignoring one of the most important stakeholders, the children. Children's participatory methodologies form the microcosm of environmental commentary and adjudication. Lastly, considering catching them young is the best method.
l Peter Makwanya is a climate change communicator. He writes in his own capacity. He can be contacted on: petrovmoyt@gmail.com