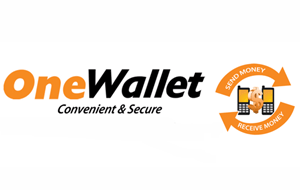 BY TATIRA ZWINOIRA
NetOne has begun receiving part of $280 million worth of equipment from China to expand its mobile broadband project.
Last year, Finance minister Patrick Chinamasa signed a deal with Exim Bank of China in which the bank would pay on NetOne's behalf for equipment from Chinese firm Huawei Technologies.
NetOne managing director Reward Kangai said last week that the first batch of equipment had arrived from China.
"Some of the equipment has already started coming and is going to provide 2,5G second generation, but with Internet access, third generation (3G) base stations, accompanied by high speed Internet and even higher speeds using the fourth generation (4G) technology," Kangai said.
He said that NetOne expected to reach quite a number of areas, including the rural communities with the first batch of equipment already available.
A 4G system, successor to 3G, in addition to the usual voice and other services, will also provide mobile broadband Internet access for example to laptops with wireless modems, smartphones and to other mobile devices.
Potential and current applications included for 4G were amended mobile web access, Internet protocol (IP) telephone, gaming services, high-definition mobile TV, video conferencing, 3D television and cloud computing.
"Our vision is to be home of seamless communication solutions for anyone, anywhere, at anytime by year 2020 and that vision takes into account all the developments in the information and communications technology (ICT) centre," Kangai said.
"There is what they call the Internet of things (IOT) where devices will be talking to each other, machine-to-machine and that generates a host of applications so that is all encapsulated in our vision."
IOT is the network of physical objects or "things" embedded with electronics, software, sensors and connectivity to enable it to achieve greater value and service by exchanging data with the manufacturer, operator and/or other connected devices.
Meanwhile, NetOne gave away three vehicles from their latest promotion to Tinashe Makadza from Mutare who won a Cherry QQ3, Leslie Musiiwa who was the youngest in the group at 19 also a Cherry while Bekithemba Ndhlovu from Bulawayo won the grand prize the Cherry Tigo.
The competition was for subscribers taking part in a $5, $10 and $20 subscriber promotion.