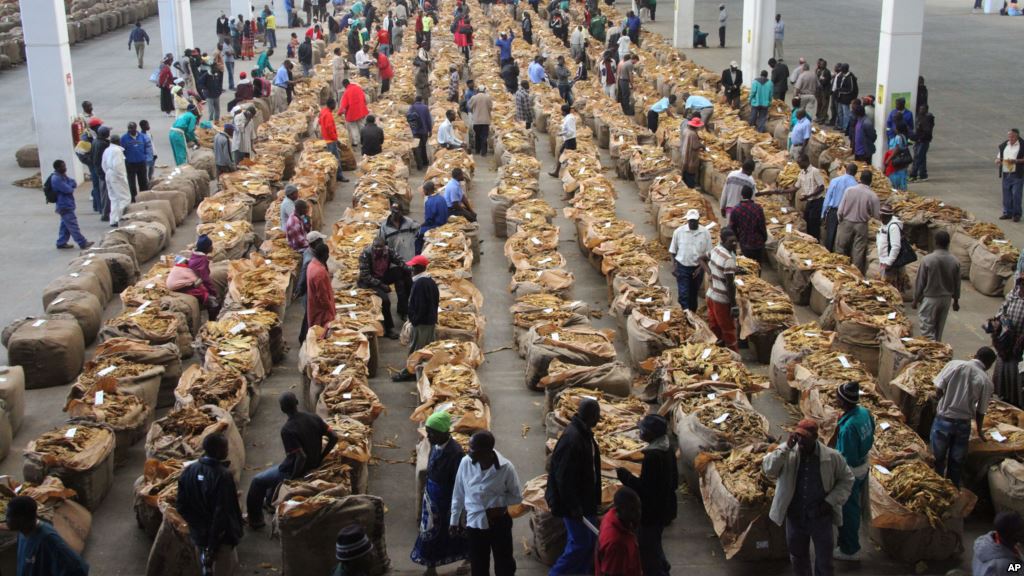 CHINA has accounted for more than half of Zimbabwe's tobacco exports in 2015, latest statistics have shown, as the Asian giant took top gong from Belgium which ruled the roost in the comparable period last year.
by BUSINESS REPORTER
According to statistics from the Tobacco Industry and Marketing Board (TIMB), of the total exports of 36 309 045 kg, 19 643 690kg of the golden leaf had been shipped to China. This means the Asian giant accounted for 54% of the exports.
The value of the crop exported to China was $168 450 831. The average price was $8,58 per kg.
South Africa was a distant second after buying 4 588 660kg of the golden leaf worth $14 214 783. The average price was $3,10 per kg.
In the same period last year, Belgium was the biggest buyer after 3 390 960 kg of the golden leaf, valued at $8 927 385 was shipped to the European country. The average price was $2,63.
United Arab Emirates was second after buying 2 273 063kg of tobacco at an average price of $3.China was in third position after buying 1 859 825 kg worth $13 852 339.
Meanwhile, sales are picking up at the country's auction floors. The marketing season had started on a low as farmers were holding onto their crop complaining over low prices.
As of Wednesday, 69 404 232kg of the golden leaf had gone under the hammer during auction and contract sales. However, the sales are 7,93% down from last year's figures. The sales raked in $199 106 171. In the same period in 2014, sales were $241 389 875.
Tobacco has become a crop of choice among farmers due to better returns and this has seen most farmers switch from traditional crops such as maize and cotton to the golden leaf over the past three years.
For the 2015 marketing season, 90 000 farmers have registered to sell the crop. Of that number, 16 679 are new growers.