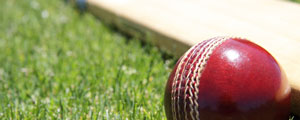 AUSTRALIAN cricket coach Dave Whatmore has returned to Zimbabwe to formally seal a four-year deal with Zimbabwe Cricket (ZC) and begin remoulding the team after a disappointing World Cup outing. BY Kevin Mapasure
Whatmore travelled to Australia and New Zealand as the team's coach, having signed a short-term deal that expired at the end of the tournament, but has since agreed to commit for a long term deal.
The 61-year-old arrived in the country on Monday and is expected to formalise his new tenure before getting down working to prepare the team for assignments coming up this year.
His main priority will be to make Zimbabwe a more competitive side in the Test arena, while also putting emphasis on improving the current number 10 ODI ranking in a bid to earn an automatic ticket to the 2019 World Cup which will be hosted by England and Wales.
ZC board chairman, Wilson Manase, also returned from Australia on Tuesday where he attended the World Cup final and ICC meetings, and will look to wrap up Whatmore's deal.
In support, Croco Motors has already pledged a vehicle which the coach will use to conduct his duties.
Whatmore has already been asked to choose whom he wants to work with going forward having been assisted by Dougie Hondo, Andy Waller and Walter Chawaguta at the World Cup.
Whatmore's task will be to build on mental strength as Zimbabwe thrust themselves into winning positions but failed to utilize them especially against South Africa, Ireland and Pakistan.
Zimbabwe will host India in July before the expected visit by New Zealand in a tour that will involve some Test cricket.
The possibility of playing Ireland and Pakistan is also being explored as Zimbabwe seeks more game time as they strive for improved rankings position.
Only the top-eight ranked ODI teams are guaranteed of automatic places at the next World Cup, while the bottom ranked full members will have to go through a qualifying tournament against associate sides.
The coach's return could also see some movement in the appointment of a new Test captain after Brendan Taylor quit international cricket after the World Cup.
While it is the Cricket Committee and ultimately the board that chooses the candidate, they will seek Whatmore's input having worked with the players at prior and at the World Cup.
Sean Williams has since emerged as a favourite to take over from Taylor as Test captain while Elton Chigumbura is set to continue as ODI captain.
Zimbabwe played six matches and lost five of them, but despite showing encouraging signs of competitiveness, the fans are still not happy that the team failed to capatalise on winning positions. The technical team have to present reports from their tour of New Zealand and Australia.