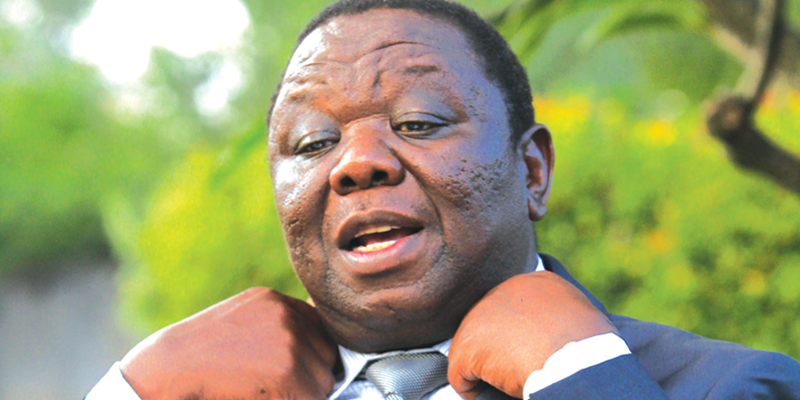 MDC-T leader Morgan Tsvangirai will visit Bulawayo this week to pacify supporters who are angry over the party's non-participation in all forthcoming by-elections.
STAFF REPORTER
The move comes after MDC-T's top leadership resolved to boycott the June 10 by-elections to replace its 14 former legislators who recently crossed the floor to the United Movement for Democratic Change (UMDC).
The legislators, led by former MDC-T secretary-general Tendai Biti, recently lost their appeal against expulsion from Parliament when the Constitutional Court dismissed their case for lack of merit.
Tension has been rising in the MDC-T that its non-participation in the by-elections would sound the opposition party's death knell and help rejuvenate Zanu PF which had performed dismally against MDC-T in Bulawayo in the previous elections since 2000.
There is a faction within the MDC-T that feels that the party should have participated in the by-elections to ensure the party remains connected with the electorate until the next election in 2018. MDC-T spokesperson Obert Gutu confirmed Tsvangirai's Bulawayo tour which was cut short last month following a police raid at the party's headquarters, Harvest House in Harare.
"He will go to Bulawayo to complete his visit. He will meet party structures," Gutu said.
Gutu said the visit was part of a nationwide tour in which Tsvangirai would meet various party structures. Since his crushing loss to President Robert Mugabe in the 2013 harmonised elections, Tsvangirai's party has been in turmoil which reached a crescendo last year with the departure of several top officials who left in a huff accusing the former trade unionist of exhibiting dictatorial tendencies.
Gutu said the by-elections matter was a closed chapter as the party was adhering to its congress resolution not to participate in any election unless electoral reforms spelt out in the Constitution have been implemented.
A resolution at the MDC-T congress said the party would not participate in any election "unless all agreed reforms are implemented to the letter and spirit, including the provision of a biometric voters' roll in a way that protects the will of the people and return the country to legitimacy".