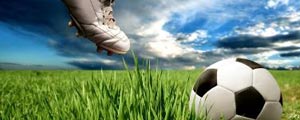 HERENTALS Football Club have set the Zifa Northern Region Division One League alight, and club coach Kumbirai Mutiwekuziva has warned other clubs that they should begin to take notice.
BY HENRY MHARA
The newly-promoted club is currently at the top of the log standings after three rounds of matches, having drawn their opening match before winning the subsequent two.
Herentals, who are competing in the league after buying Bindura United's franchise, started the season with a 2-2 draw against seasoned campaigners Blue Jets before walloping fellow new-boys Zatex 3-0.
They followed that up with an impressive 1-0 win over Starbil to move to the top of the standings by a superior goal difference. The other teams also on seven points are Mushowani Stars and two former Premier Soccer League sides, Black Rhinos and Gunners. But it is the performance of Herentals that has caught the eye so far.
Mutiwekuziva said although it was too early to judge his team, he felt that recent results showed that the team was improving with each passing game.
"So far so good, I'm very happy with how the team has performed. We started with a draw at home, but we won the next two matches which show that there is progress," Mutiwekuziva said.
"Those were just warning shots and I want to warn the so-called big teams to expect even more. We want to show them that we are not a small club as most might want to think. We are not here to make up the numbers," he added.
Mutiwekuziva's team are undoubtedly the best performer in the league so far, but their tenacity would come under test when they travel to Morris Depot on Saturday to face ZRP Morris.
"They are one of the big clubs in the league and we will obviously approach the game with caution. We are preparing well for the match and despite a number of injuries I have, I think the team is in a good shape to compete. There will be many changes to the team that played in the last game because of injuries, but I don't care. I trust the people who will come in as replacements. We have to win the match to keep pace with the other teams at the top of the log," Mutiwekuziva said.
Talking of competition at the top, Herentals might start their Saturday match placed out of the top four with most of its competitors playing their matches tomorrow.
Second-placed Rhinos are away to struggling Blue Jets at Rimuka Stadium in an army derby.
The visitors are expected to win, while Mushowani and Gunners also have what appears to be easy fixtures against relegation candidates Zatex and Starbil respectively.
Zifa Northern Region Division One fixtures Tomorrow: Lake Harvest v Seven Flames (Nyamhunga), Zatex v Gunners (Alaska, Chinhoyi), Starbill v Mushowani (Rufaro), Blue Jets v Black Rhinos (Rimuka), DC Academy v Cargo Carriers (Thomlison). Saturday: DStv Rangers v Ngezi (Old Hararians), Karoi United v Blue Swallows (Chikangwe), Darwin United v ZRP FC (Pfura stadium, Mt Darwin), ZRP Morris v Herentals (Morris).