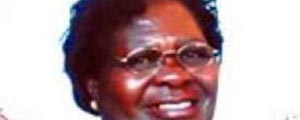 THE cash-strapped Zanu PF government has all but conceded that it has no financial capacity to address this year's food shortages and has pleaded with the donor community to intervene and save the situation.
BY MOSES MATENGA
Addressing villagers in Gutu East on Friday at the commissioning of Ruti Rural Sustainable Energy Development project, Masvingo Provincial Affairs minister Shuvai Mahofa said Zimbabwe can only survive through donors and kindly asked them to continue working with the people.
"It's really something very wonderful and rare in such remote areas. Continue giving the help you started, we can only survive through you donors," Mahofa told villagers and representatives from Oxfam and other partners involved in the project.
This is despite the fact that Zanu PF mistrusts donor agencies and accuses them of campaigning for the opposition political parties. The Rural Sustainable Energy Development project in Zimbabwe was implemented by Oxfam in partnership with Practical Action.
The project was funded by the European Union focusing on promoting enterprise development through increased uptake for solar energy products by poor and marginalised communities.
She said that due to drought, many people's lives were in danger hence the need for the donor community to continue with projects to assist.
"MPs (in Masvingo) told me of the situation and I saw it for myself when I was coming here. People's lives are in danger because of this drought 96 people working here in Phase 3 can farm and sell to others and ensure people survive," Mahofa added.
Gutu East MP Berita Chikwama said: "There is drought in the area and all organisations we call NGOs are working here, we want to thank you so much.
"There is no hope here, there is drought but we need your ministry (Energy) to inform colleagues of the situation. I want to thank Oxfam, EU, French deputy Ambassador and Practical Action. We appreciate what you are doing. NGOs please keep on helping us in Gutu East and ensure all programmes to save the people come here."
Several villagers in Gutu East have benefited from the projects. Similar projects were also benefiting villagers in Manicaland province under the Himalaya Micro-Hydro-Scheme officially commissioned by Energy minister Samuel Undenge on Wednesday.
The Gutu project scheme was officially commissioned by Energy deputy minister Tsitsi Muzenda.