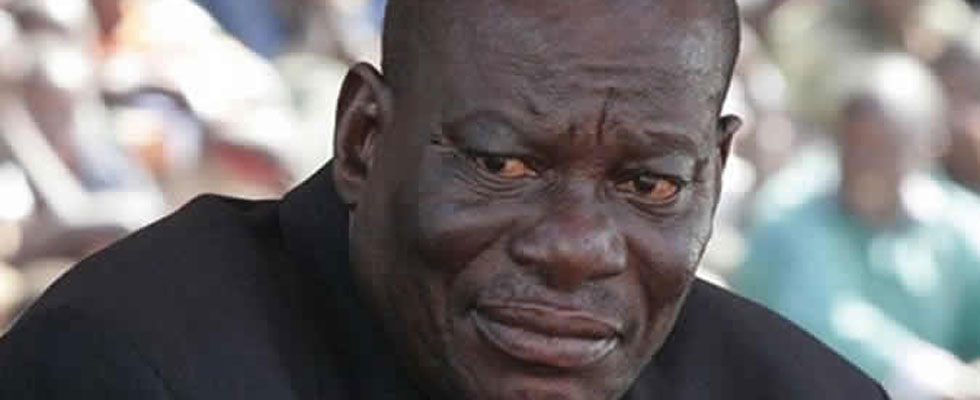 A MAJOR showdown looms within the late Retired General Solomon Mujuru's family amid reports that more than 13 children he allegedly sired out of wedlock were fighting for a share of their father's estate.
BY MOSES MATENGA
However, the General's widow and former Vice-President Joice Mujuru allegedly agreed with other close family members to bar the so-called "illegitimate" children from claiming a stake in the estate until they have undergone paternity tests.
This comes as sources yesterday said stakeholders and family members had been invited to an edict meeting to be held at the High Court on March 20.
Speaking at her husband's memorial service in 2013, the former VP said many children were likely to emerge from the woods to make claims against the estate, but said she would insist that all such claimants take a DNA test.
"She is paying off relatives to disown all dad's children," claimed one of Mujuru's children born out wedlock. "There is an edict meeting on the 20th at the High Court. The meeting begins by dealing with the deceased estate guided by the High Court. It's what comes next after an estate is registered and is attended by children of the deceased and all interested parties including debtors, creditors and others," the source said.
Mujuru, who died in a mysterious inferno at his Ruzambo Farm in Beatrice in 2011, is said to have had several children with other women outside his marriage, with some of the children now living in Australia, the United Kingdom and South Africa.
In 2012, a woman believed to have been a customary law wife of Mujuru, Simbiso Chisirimunhu, died in the UK leaving behind two children, Tawanda and Tsitsi Mujuru, who were said to be in college there.
It was not clear whether they managed to finish their studies but the two wrote to the Master of High Court last year inquiring on whether or not the estate had been registered.
Mujuru's lawyers could not be reached for comment yesterday.