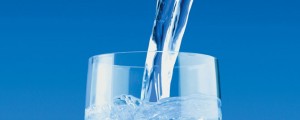 HARARE — Zimbabwe's sole packaging glass manufacturer, Zimglass, is struggling to attract new investors amid declining demand for its products due to a shrinking market and competition from alternatives such as plastic, an official said.
Zimglass, an Industrial Development Corporation Zimbabwe (IDC) subsidiary, voluntarily applied for judicial management in June last year citing lack of capital, debt and mismanagement.
Commercial banks who are owed $8,8 million last October gave the company six months to find a suitable investor or face liquidation.
They later decided to save the company after the judicial manager, Winsley Militala of Petwin Executor and Trust, told them that the company's assets were overvalued and would not fetch much under a forced sale.
Its liabilities of $32 million far exceed its $20,6 million assets.
IDC general manager Mike Ndudzo told The Source on Wednesday that despite refurbishments that were made at the plant, the uptake for its products was low.
The company manufactures glass packaging material for alcoholic and sparkling beverages, food, liquor and pharmaceutical segments. Its major domestic customers include Delta Beverages, African Distillers, Mutare Bottling Company, Straitia Investments, Olivine Industries, Datlabs and E Snell and Company.
"The main issue about Zimglass was that there was no longer a market uptake to sustain business since the market had moved to plastic and can," Ndudzo said. "We had three investors, but they came to the same conclusion that the market is not conducive."
He said IDC would continue to look for new investment opportunities for the company.
Last year, the company offered its secured creditors AfrAsia Zimbabwe, ZB Bank, Agrigank and FBC Bank land in exchange for debt, a deal they agreed to since the shareholder was unable to inject fresh capital into the insolvent firm.
Two of the four banks owed money gave the judicial manger up to March this year to revive the company, but Militala said that was contingent on securing new investors.—The Source
Zimglass' $32 million debt includes the $5,5 million borrowed for capital expenditure to revive operations after its shutdown in 2010 and a further $8,8 million in short-term loans from local banks used to rebuild the plant.
It was established in 1963 as a subsidiary of Consol Glass and became an IDC subsidiary in 1984. —The Source