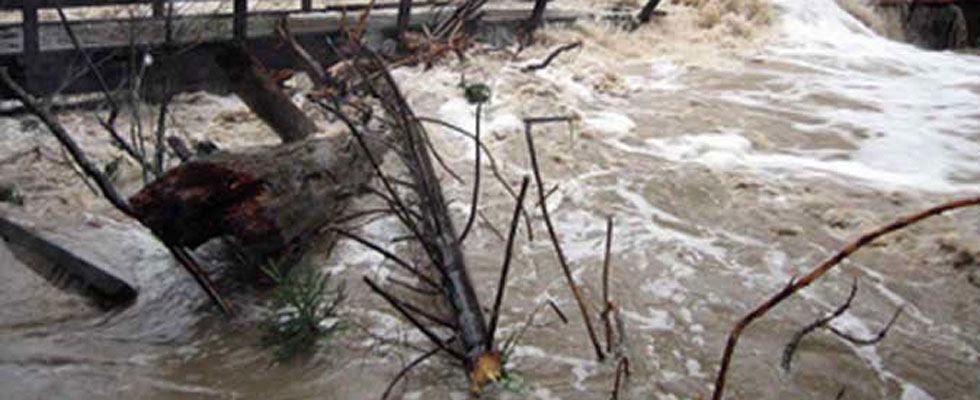 OVER 10 people have lost their lives in different parts of the country after drowning in rivers flooded due to the incessant rains. The Civil Protection Unit (CPU) was yesterday battling to rescue scores of people marooned in the Mbire area of Mashonaland Central.
PHILLIP CHIDAVAENZI/ FELUNA NLEYA
A spokesperson for the Zimbabwe Red Cross Society (ZRCS) which has partnered the CPU in its rescue efforts, Takemore Mazuruse, told NewsDay yesterday that the rains had claimed lives in Mashonaland West and Manicaland provinces.
"Following the incessant rains, floods have hit many parts of the country claiming 10 lives in Mashonaland West province and a six-year-old girl in Manicaland Province," he said.
Mazuruse said ZRCS was calling on well-wishers to donate food and other relief items for the victims.
He said alerts from ZRCS provincial structures indicated varying rains induced emergencies with affected areas in dire need of humanitarian intervention in several parts of the country including Mbire, Mukumbura, Muzarabani and Zvimba where water levels were rising.
CPU director Madzudzo Pawadyira said some people who had been marooned in Muzarabani have since been rescued.
"The floods in Muzarabani are subsiding and we are hoping the trend goes on like that in all other areas," Pawadyira said.
"The people who were marooned by the floods have since been rescued. I don't have the figure at hand, but yesterday there were about seven people." He said his team was yesterday afternoon still trying to rescue other people in Mbire area.
"A number of people are trapped and we are trying to rescue them. A school in Mbire was also affected by the floods, computers and some furniture had to be rescued by teachers and some students," he said.
"In Mashumbi Pools, two people were trapped and our team was still having difficulty rescuing them, they are still trying to rescue them as we speak." Pawadyira said eight of the deceased people had their bodies recovered and taken to a mortuary in Selous in Mashonaland West, with Hurungwe and Lion's Den also having been engulfed by water.
He said the Harare Chirundu Highway had also been affected by the floods resulting in vehicles getting stranded for several hours.
"There was also problem on the highway to Chirundu as it had been breached by water, vehicles could not go through, but it has since subsided and the vehicles are now able to do so."
Pawadyira said they have engaged the ZRCS to provide the victims with temporary shelter.
According to Mazuruse 60 households have been affected in Mbire, Kanyemba and Chikafa, 80 households affected in Muzarabani, 150 households affected in Mukumbura. Mazuruse said urgent need for the flood victims included tents and tarpaulins for shelter, food, health and hygiene materials and blankets.
Meanwhile, the Meteorological Department forecast continued rains in most parts of the country at a time emergency response stocks are at the lowest.
"The current rain situation has seen very heavy falls in excess of 100mm in 24 hours being recorded in Mashonaland provinces in the past two days," said the Met Department in a statement.
It said on January 3 Mvurwi recorded 166mm, Guruve 145mm while Mount Darwin recorded 116mm.
"The rains are expected to continue in these areas in the coming five days. However, it should be noted that from Monday 5 January, the rainfall amounts are expected to start decreasing significantly."