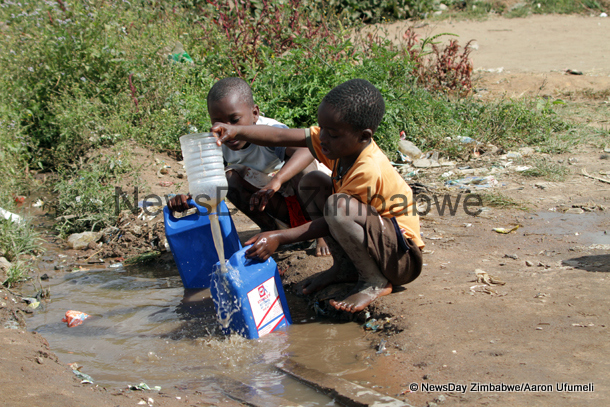 THE Ministry of Health and Child Care has warned of an upsurge in diarrhoea cases during summer as there will be an increase of water bodies as latest statistics showed that 10 people succumbed to the disease in one week. FELUNA NLEYA STAFF REPORTER
According to its latest weekly surveillance report for week 43, the ministry said people should be wary of this season and poor water quality can cause waterborne diseases like typhoid, cholera and common diarrhoea.
"Provinces are warned of the impending surge of diarrhoea cases during summer where there is an increase of flies and an increase of water bodies," the ministry said.
"Typhoid and common diarrhoea are perpetuated by poor water quantity and quality."
The ministry said at least 10 people died in week 43 due to common diarrhoea.
"The total diarrhoea cases reported this [last] week are 13 032 cases and 10 deaths," it said.
"Of the reported cases 6 791 and five deaths were from the under five years of age."
The deaths were reported from Mutare district in Manicaland province with one, Umzingwane district in Matabeleland South four, Chiredzi district one, Masvingo district one, Mwenenzi district one, and Chitungwiza Central Hospital two.
The provinces which reported the highest number of diarrhoea cases are Manicaland with 2 124 and Mashonaland West with 1 899.
Since January, diarrhoea cases reported are 494 490 and 754 people have succumbed to diarrhoea.
The same report also said 78 suspected typhoid cases were reported in the same week.
The cases were reported from Nyanga district in Manicaland province with 10, Harare City, 40 and Harare Central Hospital with 28.
So far 1 148 suspected cases have been recorded with 69 cases being confirmed and 11 people succumbing to typhoid.