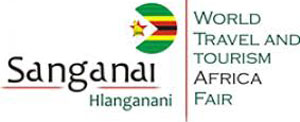 FIFTEEN buyers are in the country from the 80 expected for this year's Sanganai/Hlanganani – World Tourism Expo, an official has said.
BUSINESS REPORTER
Zimbabwe Tourism Authority (ZTA) spokesperson Sugar Chagonda yesterday said the buyers that were in the country were from Hong Kong, Nigeria, Dubai, France, United Kingdom and the United Arab Emirates.
"We are expecting the rest of the buyers to be in the country between today [yesterday] and Wednesday, 19 foreign exhibitors and 110 local companies from the mainstream tourism industry, tour operators, airlines, safari operators and national tourism board," Chagonda said.
Chagonda said this year's expo would focus more on quality not quantity.
The first edition of the repositioned Sanganai/Hlanganani will be held for three days this week starting from Thursday at the Harare International Conference Centre
Chagonda said during the exhibition three conferences would be held that include Information Communication Technology, Tourism young professionals and professionals' conference.
The expo, organised by ZTA showcases the widest variety of Africa's best tourism products, and attracts international visitors and media from across the world.
The Fair is the successor of Shanyai/Vakatshani, the Zimbabwe International Travel Expo (ZITE) that was held annually at the Harare International Conference Centre. ZITE started as a small expo in 1982 and grew over the years to become one of Africa's leading tourism showcases by 2007.
ZTA chief executive Karikoga Kaseke said between 150 and 200 buyers were expected for the expo, but a number of them had cancelled due to the Ebola scare. Last month, 15 buyers from Botswana said they won't be participating at the expo over Ebola fears.
The fears came after government said in August that it had no capacity to conduct tests to detect the deadly Ebola disease with officials in the Health and Child Care ministry saying specimens from suspected cases would be referred to South African laboratories for verification.