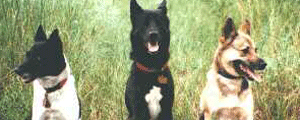 RABIES has killed five people since the beginning of this year, Kadoma MP Fani Phiri has said.
Own Correspondent
Phiri made the remarks during commemorations to mark World Rabies Day held last Friday under the theme Together Against Rabies.
He said by mid-year, there were 350 reported positive cases of rabies and appealed for concerted efforts from various sectors to curb the spread of the deadly disease.
"We should be able to fight and eradicate rabies if we work together as a team. The team should comprise of animal and pet owners, farmers, the general public, police, councils, health and veterinary departments," said Phiri, adding the five deaths were recorded in Nkayi (3), Chegutu and Beitbridge (one apiece).
In a speech read on his behalf, Kadoma Town Council health director Daniel Chirundu said rabies symptoms could take up to several years to manifest.
"The signs and symptoms in both man and animals can take ten years and these include general body weakness, appetite loss, salivation, hydrophobia, non-selective bite, delirium, convulsions and lastly death," he said