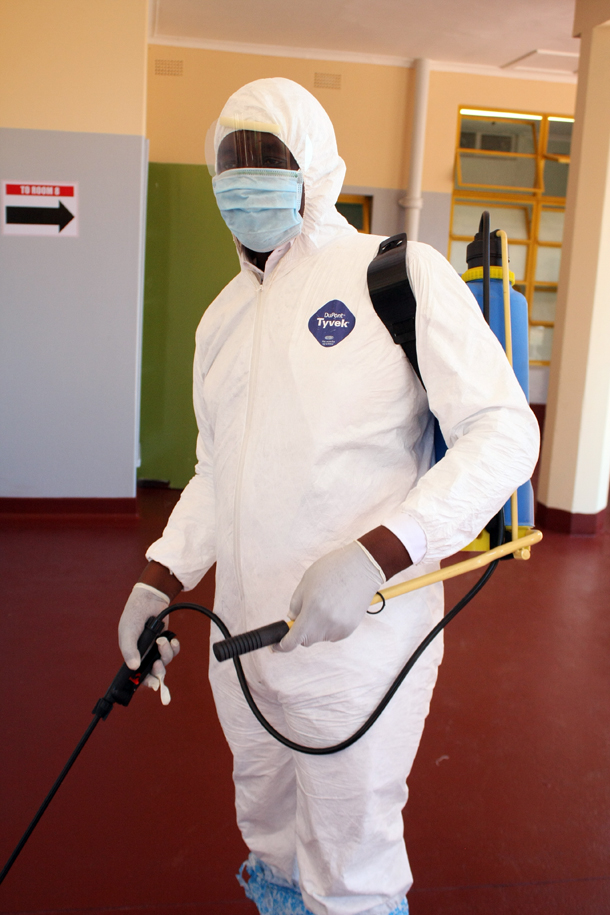 ZVISHAVANE-BASED platinum mining company, Mimosa Mines, yesterday donated medical equipment worth about $100 000 to the Ministry of Health and Child Care to beef up the country's anti-Ebola surveillance programme.
FELUNA NLEYA
The equipment included 100 hand-held thermometers and four other sophisticated thermometers which act more like a CCTV.
Health minister David Parirenyatwa confirmed the development during a tour of the Ebola check sites at Harare International Airport yesterday.
"This is a brilliant gesture by Mimosa to provide equipment to help in the fight against Ebola," Parirenyatwa said.
He appealed to other players in the corporate and private sectors to follow suit and augment government efforts at keeping the disease outside the country's borders.
"The best way to deal with Ebola now is through prevention, and this equipment like the thermometers will help in detecting traveller's temperatures. Vigilance must be there, there is need to communicate with everyone and properly inform them on what Ebola really is," he said.
Speaking at the same event, Mimosa Mines executive chairman Winston Chitando said: "We found it prudent to acquire thermo cameras and others for all major border posts that will assist port health authorities in their efforts to contain the disease.
"We will also assist in training personnel in the use of this equipment as well as enhance communications around Ebola through the television screens that we have purchased and other platforms of information dissemination."
World Health Organisation country representative David Okello, however, said Zimbabwe had a low risk of getting Ebola.
"More and more people are getting infected and we are worried that its spreading very fast at an alarming rate, but risk of importation to Zimbabwe is low and what we need to do now is to be on the alert and know that there is a possibility."
Unicef country representative Reza Hossaini said Zimbabwe should not panic, but be concerned and be on the lookout for Ebola. Since the outbreak of Ebola in West Africa, Zimbabwe has remained on high alert with more than 90 people on surveillance after having travelled to the affected countries.
Ebola has claimed over 3 000 lives in West Africa, mostly in Guinea, Liberia, Nigeria and Sierra Leone.
Southern African countries have also increased their surveillance programmes following reports that the Democratic Republic of Congo had recorded an Ebola case.