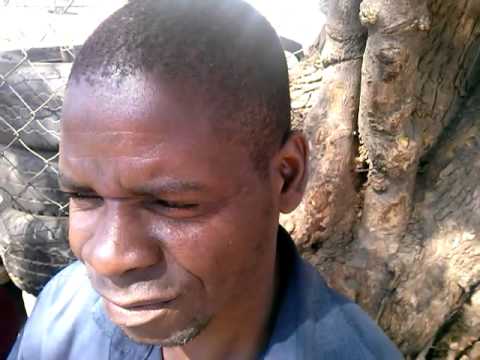 In this video, Gerald Dendere takes a look at the poor living conditions facing residents of a block in Mucheke, Masvingo, Zimbabwe.
You too can produce your own video and have it published it here.
Do you or your community have a story you would like to share? Mobile Community Zimbabwe (MCZ), a project of Free Press Unlimited, aims to do just that.
Mobile Community Zim (MCZ) is a virtual journalism school where young Zimbabweans learn how to use mobile phones to practice citizen journalism.
Free Press Unlimited – founder of Mobile Community Zimbabwe – and ALPHA Media Holdings (AMH) recently joined hands to give young Zimbabweans trained though MCZ an even wider online platform to share their self-made stories with the world.
So far, about 150 videos have been made by its students! These videos have already been shared through social media and will now be published on Alpha Media Holdings Voices, the citizen journalism platform of Alpha Media Holdings. Content produced during future Mobile Community Zim trainings will be made available to Alpha Media Holdings Voices as well. In addition Free Press Unlimited and Alpha Media Holdings will work on developing an internship programme as well as host a competition for best MCZ video.
MCZ aims to empower young Zimbabweans to tell their stories and amplify their voices through citizen journalism using a mobile application called StoryMaker.
By equipping young Zimbabweans from across the country with journalism and technological skills involving mobile phones, Mobile Community Zimbabwe wishes to promote freedom of expression, pluralism and diversity of informational content available within and out of Zimbabwe.
Interested in participating in a training?
Click here to go to the MCZ web page
Fill out an application form. New rounds of trainings will be announced shortly.
All videos created Story Maker, under Mobile Community Zimbabwe, a Free Press Unlimited initiative to foster community based citizen reporting.